Audible Technology Internship Program
Our college technology internship program provides interns a high quality, challenging, exciting, and fun experience at Audible. The roles span across our engineering business and are mainly located in our Newark, NJ and Cambridge, MA locations.
Looking for the Audible Newark high school internship program? Check it out here.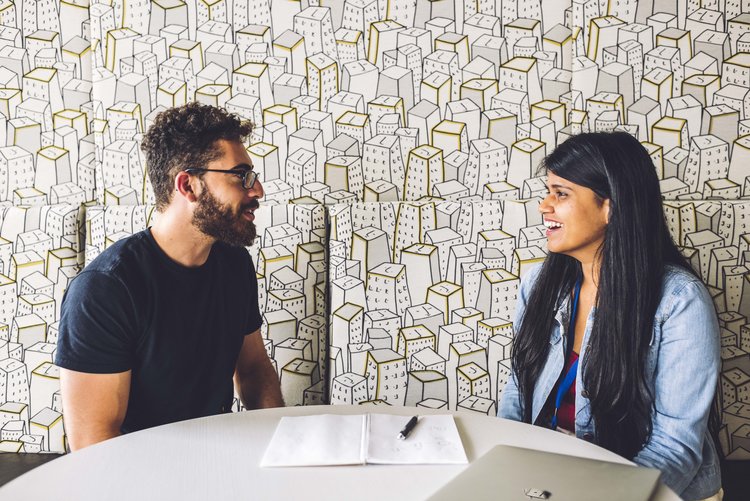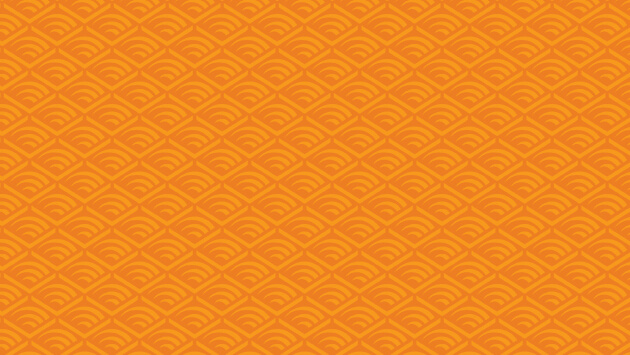 Audible's College Internship Program Cultivates Up-and-Coming Tech Talent
Senior Recruiter Jeremy Bradshaw helped relaunch our college tech intern program and shares what we look for in our candidates and why Audible is a great place for emerging tech talent to work.
Internship Programs
The 10-12 week program begins in June and ends in August. Our interns are embedded into the tech team and work on meaningful engineering projects with hands-on learning and development opportunities. All interns are assigned a mentor and a manager who provide technical guidance and support throughout the internship.
You'll take on exciting challenges and work on cutting-edge technology projects that impact people's daily lives. Here, talent is recognized and good ideas are rewarded — we invite the best of our interns to join Audible, either full time after graduation or with a return intern offer.
"Every year I look forward to the intern final presentations. You can feel the energy and excitement company wide as we rally to support our interns, who become true members of our team."
Jenn Lee
Head of Technical Innovation
General Qualifications
To be considered for our technology internship program, you should:
Be an undergraduate or master's student in computer science, engineering, computer vision or a related major.
Have an anticipated graduation date between December of next year or May of the following year.
Be both an innovator and a creator, with strong critical thinking and communication skills.
Ideally, you would also have experience in one or more of the following:
Object-oriented design and programming experience in C/C++, Java (preferably on a UNIX or Linux Platform)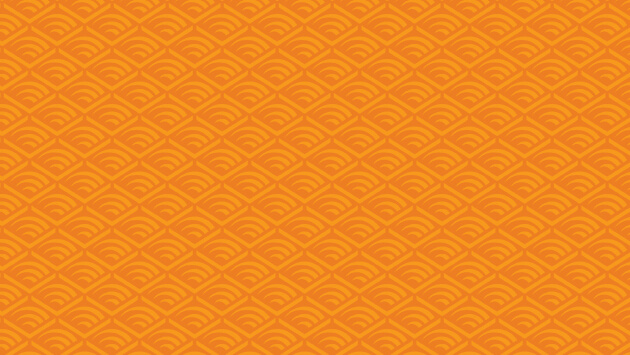 Role Types
Full Stack Engineer

Back-End/Services Engineer

iOS Developer

Android Developer

Data Engineer

Front-End Engineer

Machine Learning Engineer

Tech Operations Engineer

Quality Assurance Engineer
Teams at Audible
Whether you're interested in building consumer facing software that is in the hands of millions of listeners globally or building the behind the scenes systems that power what we do, Audible has an opportunity for you. Check out some of our featured teams below.
Our Tech Teams
ACX

The ACX (Audible Creation Exchange) team implements better tools and processes for Content Providers, Content Services, and Business Affairs stakeholders.

Skills/fields of interest: Web Application, Services Design and Architecture, SEO, Security, SNS, Lambda, S3, CloudWatch, REST services and Javascript.

ADAM

The Content Management Systems and ADAM (Audible Digital Assets Management) teams are responsible for building tools and workflows responsible for ingestion, augmentation and publishing of content meta data and assets for our customers to consume. This team supports the Content Lifecycle operations teams (Audio, Image, Metadata Ops and Metadata Editorial) as they ingest, master, encode, QC, edit and validate all audio, image and PDF assets and metadata. We process data at a massive scale, in real-time.

Skills/fields of interest: Service Design and Architecture. High throughput, low latency systems, DynamoDB, PostGres, MySQL, Lambda, EC2, FarGate, S3, Cloudwatch, SNS, API Gateway, Step Function, SWF, REST services and APIs.

Amazon Devices

Provides Whispersync for Voice for our customers where they take their reading on the go, synchronizing their Audible listening and Kindle reading. Skills/fields of interest: Scaled backend services and native mobile development on Android, FireOS, and iOS. The Audible Voice Experience (AVE) team builds innovative experiences that empower millions of customers to immerse themselves in Audible stories on Alexa-enabled devices. The Stagg platform services team serve aggregation needs of our iOS, Android, Web, Homestead and Alexa client surfaces. Stagg is well positioned to become a core service that all our surfaces would call to fetch View Models/Data Model, thus furthering the server driven UI paradigm at Audible. Stagg enhances how we deliver market-leading features to enhance the immersive listening experience for Audible's users. Skills/fields of interest: Service Design and Architecture, Web & Mobile app development, high throughput, low latency systems, AWS DynamoDB, Lambda, CloudFront, SNS, EC2, S3, CloudWatch, REST services and APIs.

Skills/fields of interest: building Java "speechlets" in the Amazon Alexa platform to enable Audible features and functionality, and CSI enables the audiobook experience on all Alexa devices.

Android Apps

The Android Apps team owns the core experience for the Audible Android App. Audible customers spend most of their time with Audible on their apps. It's our responsibility to push Audible into new places for their Android listening. Achieving this vision means expanding and strengthening Deployment on Android App; new technologies like adaptive live streaming; as well as driving a strong engineering culture with processes like A/B Testing.

Audible Royalty Systems

The Audible Royalty Systems (ARS) team improves the speed, accuracy and ability to audit Audible's royalty payment and reporting solutions to better serve Financial Stakeholders and Content Providers. Our platform automates lifecycle management of Contracts to support worldwide content acquisition and deliver royalty payments based on Contractual agreement. They processes data at a massive scale, in realtime.

Dedicated to building flexible and scalable content platforms that support the needs of existing Audible core businesses as well as new products.

Skills/fields of interest: Web Application, Services Design and Architecture, SEO, Security, SNS, Lambda, S3, CloudWatch, REST services and Javascript.

Consumer Domains

The Consumer Domain team creates and powers Audible's websites and services for our global listeners. We are the home for tech talent that wants to grow Audible's market leading business and build the web applications and services (APIs) across desktop and mobile devices. The team is comprised of developers who work in an agile environment and partner closely with Audible and Amazon tech teams, Product, UX and QA teams.

We are organized as three full stack areas:

Shopping – Encompasses a user's purchase experience
Discovery – Encompasses a user finding Audible content and SEO
Accounts – Encompasses a user's profile and membership

We are embarking on a mission to reshape the fundamental experiences and delight our customers and drive a strong engineering culture. It's our responsibility to push Audible into new places; wherever our customers are listening. Achieving this vision means expanding and strengthening our development process, delivery execution and leveraging new technologies to deliver services and web solutions. We need your help to develop and deliver on this vision. Success means we lay the foundation for continued expansion of our company without disrupting an already tremendously successful and much loved project.

Skills/fields of interest: Web Application, Services Design and Architecture, SEO, Security, SNS, Lambda, S3, CloudWatch, REST services and Javascript.

Content Systems

The Content Systems team is in charge the keystone systems which enable the on boarding of new content (audiobooks) to the planform, accurate pricing of the content and then calculating the royalties to pay to our providers. The platform has been historically very manual but we are going through a major transformation to automate many of the manual tasks as well as the first steps to turn our tools into a self-service.

You will have the opportunity to work on the backend, frontend or both depending on your interests. We process 10s of millions of records to calculate royalty payments for our providers and we are working with the latest technology.

Skills/fields of interest: Java, ReactJS and Python leveraging all sorts Amazon tech such as AWS, SWF, AI, Lambda, Postgres and Dynamo to name a few.

CRM

The CRM (Customer Relationship Management) team develops systems and tools that to create customer multi-touch, personalized and timely messages that enhance the experience of using our services. Customer journey automation and real-time targeting are examples of systems that the team works on. These systems are built using cutting edge technologies and products from AWS like Kinesis, EMR, Elastic Search, etc.

Skills/fields of interest: Demonstrated expertise in a variety of web and SOA distributed technologies and platforms such as Java/J2EE, as well as Big Data technologies such as EMR, DynamoDB, Kinesis and Glue. Background in machine learning is also preferred.

DataX

The dataX (Data excellence) team at Audible are the stewards at the heart of a complex data ecosystem spanning across Audible and Amazon, providing solutions within our highly scalable data management and processing platforms to enable teams across Audible to access critical insights about our customers and our business, to make our data-driven culture real. The team is highly collaborative, bringing together both software and data engineering disciplines, so that not only are we subject matter experts in the data itself, but we also deliver service-oriented solutions to transparently empower data capture, data integration, and fundamental data productivity, using a modern tech stack with best-in-breed open-source technologies and AWS data services.

Skills/fields of interest: Big data, cloud-native data-oriented architecture on AWS, designing data intensive applications, data engineering (e.g. data warehousing, data lake), data visualization/democratization.

Homestead

The Homestead team is dedicated to creating awareness of the Audible experience and the power to listen to Audible across the Amazon Retail website, eReader devices, and Fire tablets, with goals to increase discovery, optimize conversion, and engage members within the Amazon.com experience. The technology focuses on web development with substantial backend services integration.

Skills/fields of interest: Full stack development including Java, Services Design and Architecture, Web Application, Security, SNS, Lambda, S3, CloudWatch, REST services, Javascript etc.

Details/Deliverables: In the last three years, the team developed an end to end experience for Audible on the Audible Retail surface with features like Detail pages for Audible contents, Checkout/Purchase experience, search experience, Audible recommendations based on historical purchases and listening data, Audible library experience, and Audible listening experience/cloud player for the Retail website. The team also developed Audible store experiences on eReader devices and Fire tablets. The team is also responsible for running Audible deals and promotions on the Audible Retail surface, with highly targeted promotions on Thanksgiving and Prime Day events. The team works closely with internal business development and marketing partners and is instrumental in Audible's overall growth. The Homestead team is a critical business driver and the biggest acquisition channel for Audible. The key tenet of the team is to better serve customers in all stages of their consumption lifecycles on the Amazon surface.

International/New Business

The New Business/International team is delivering on a vision for launching a localized, customer-centric presence in new countries, new product lines for Audible, while building world class engineering platform to enable faster and differentiated launches. We are expanding and improving the platform from mobile web to back-end services while innovating and leveraging new Amazon technology and platforms. Success means we are delighting more customers in new countries, new product line ups while building on an already tremendously successful and much-loved product.

Skills/fields of interest: Full stack development including Java, Services Design and Architecture, Web Application, Security, SNS, Lambda, S3, CloudWatch, REST services, Javascript etc.

Details/Deliverables: In the last three years the New Business team has developed and delivered products like Audible SUNO, an Android application for India marketplace, Audible for Business that unlocks powerful listening that changes the way we wonder and work, Audible international expansion to markets like India, Japan and many others. We work on mobile apps, web application as a result has deep exposure to technology stack end to end.

iOS Apps

The iOS Apps team's vision is to enable a frictionless experience allowing Audible customers to listen and engage with the largest audiobook portfolio.

Our goal is to deliver world-class products that scale for millions of daily listener sessions across the entire iOS eco-system including smart phones, Car Play, Smart Watches and living room devices. We are a nimble team with a game-changing mind-set, endless passion and uncompromising user focus. We operate like a start-up, yet have the resources we need to deliver on our goals.

Library

The Library team builds and extends a massively scalable data management platform to enable Audible's customers to add titles to their libraries and manage their content library across devices and applications. We also enhance the customer experience of the library and content management for our users by providing leading organization capabilities, exposed via APIs to our applications and other teams.

Skills/fields of interest: Service Design and Architecture, Web & Mobile app development, high throughput, low latency systems, AWS Elasticsearch, DynamoDB, Lambda, SNS, EC2, S3, CloudWatch, REST services and APIs.

Personalization(P13N)

The Personalization Team mission is to help customers discover relevant products by recommending the right product at the right place and the right time. Personalization is derived from purchase, consumption, social, location and behavioral data to create unique customer personas. The combination of various datasets enables the creation of new experiences that infer and recommend spoken word content our customers love. Personalization's goal is to help early members find their best first listen and subsequent listens. By providing relevant content recommendations and a personalized discovery experience we improve the customer's experience of Audible.

Skills/fields of interest: Demonstrated expertise in a variety of web and SOA distributed technologies and platforms such as Java/J2EE, as well as Big Data technologies such as EMR, DynamoDB and Glue. Background in machine learning is also preferred.

Player

This team builds and extends a massively scalable data management platform to enable Audible's customers to add titles to their libraries and manage their content library across devices and applications. We also enhance the customer experience of the library and content management for our users by providing leading organization capabilities, exposed via APIs to our applications and other teams.

Skills/fields of interest: Service Design and Architecture, Web & Mobile app development, high throughput, low latency systems, AWS DynamoDB, Lambda, CloudFront, SNS, EC2, S3, CloudWatch, REST services and APIs.

Quality Assurance

The Quality Assurance team programmatically tests the product, measures test coverage, and drives testability and diagnostic ability into the system, while promoting best practices in quality areas and optimizing Software Development Lifecycle. The Quality Assurance team works side by side with Software Development Engineers, Product Managers, User Experience, and Customer Support to understand features, bugs, customer usage, and technical implementation to deliver high quality product to customers.

Skills/fields of interest: Software Development, Security, Machine learning, Applied Math, Information Systems, Psychology, black box and white box testing techniques and develop automated solutions with Java/Python/Javascript and other technologies.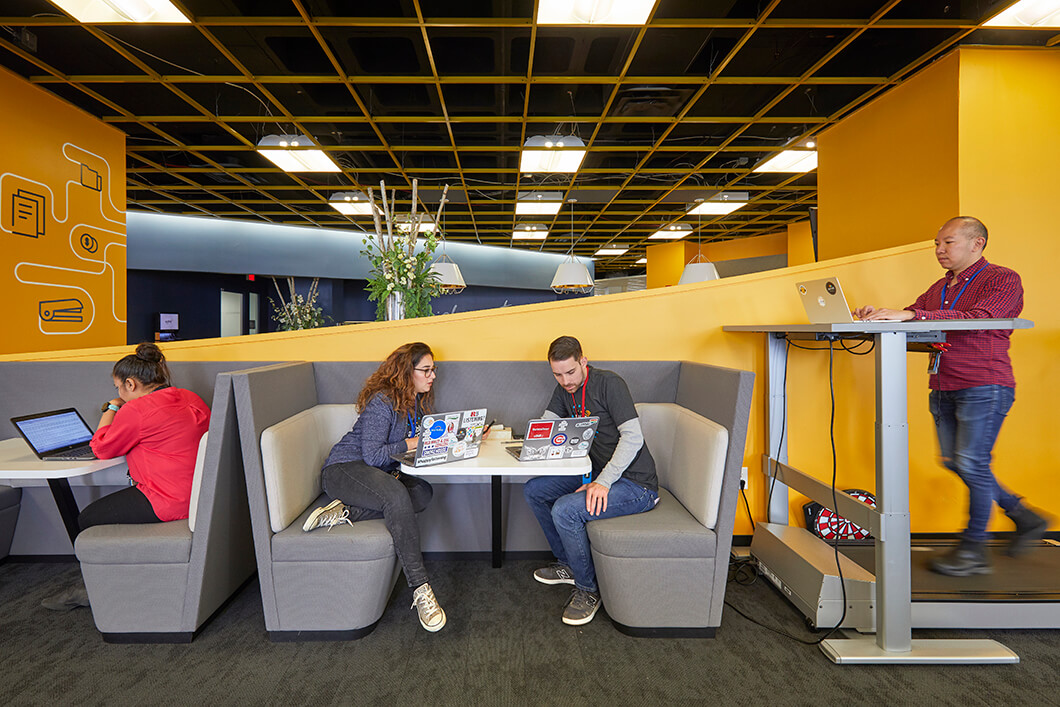 Sign up for Job Alerts
Get the latest job openings, news and events right in your inbox.
Sign up for Job Alerts