Singapore, Singapore
Senior Director, Audible Studios
Content & Audible Studios |

Job ID

1504972
Job Summary
Good storytelling starts with great listening. At Audible, that means each role and every project has our audience in mind. Because the same people who design, develop, and deploy our products also happen to use them. To us, that speaks volumes.

As the company continues to revolutionize audio entertainment, Audible is seeking to hire a Snr. Director, Audible Studios India, based in Singapore. The role will oversee the development and production of all Audible Original Content from ideation to release. The ideal candidate will be on the pulse of the cultural zeitgeist and bring strong instincts for the content that will resonate with today's consumers. The role will report into the VP Content APAC and lead a team located across Mumbai and Singapore with direct oversight over all content development (originals, podcasts, books) and studios management. The role will form part of the senior editorial leadership team for Audible IN and will also support the VP Content APAC with regional oversight and input as required.

· Your team will develop a deep understanding of existing and prospect audiences and create approaches for ensuring our content, creative and messaging resonates with these audiences to drive acquisition and engagement.
· Your team will own all creative and editorial output for existing and future podcast series, working alongside content focused marketing, communications, CSR and events to enhance Audible's footprint in the podcasting space.
· You will work, together with the Business Affairs lead (Content Acquisition and Partnerships), to secure talent of the highest level and liaise with third party producers to create and craft original and exciting content that moves the needle in the podcasting space.
· You will have a keen storytelling instinct, and know how to improve on work in production. You will provide feedback at a script level and know how to have creative and sensitive editorial discussions.
· You will work closely with Content & Production Operations to ensure that projects are delivered on time within a working pipeline and you will to oversee budgets both at an individual project level and at a commissioning investment level.
· You will work to further enhance Audible's commissioning process and will work closely with our Consumer programming team to develop a deep understanding of Audible's prospective and existing members and, as the leader of our IN commissioning panel, ensure that knowledge is considered in all content commissioning and marketing decisions. You will oversee larger, business critical projects as well as a team of executive producers to deliver programming to the highest standard possible.


Key Responsibilities
· Work closely with Programming and Business Affairs lead to define the IN commissioning strategy and delivery of key KPI's, with specific focus on original, statement-making podcasts across all genres.
· Identify and monitor the key market and competitive trends. Work with our customer insights, content strategy team and marketing team owning audience segmentation to surface insights to guide content commissioning and prospects
· Develop a creative deal strategy with the Business Affairs lead to support the initiation of cutting-edge projects for IN and potential global distribution
· Establish leads and connections within the wider entertainment industry in the search for new and exciting podcasting opportunities; as Snr. Director, Audible Studios India, you will build Audible's market reputation as the home for dynamic and disruptive original content.
· Act as the IN brand champion for Audible Podcasts IN both internally and externally ensuring all employees understand what it means and how to support it and representing Audible's mission to the wider industry.
· Be responsible for key messaging for both internal and external consumption. Work with Audible's PR and Marketing teams to ensure messaging is on-brand and consistent with Audible's wider goals and reflects Audible's programming accurately
· Formalise guidelines and establish best-in-class operations and infrastructure. Develop standards and processes for all aspects of content creation and production.
· Drive change, growth and audience through content development. Respond to new opportunities with speed, sophistication and optimal coordination. Know where to place bets; continually identify and evaluate new original content.



Basic Qualifications
· Strong understanding of digital storytelling trends , podcasting, audio or entertainment formats.
· Well-rounded experience in content development, project management, commissioning and/or audio production
· Experienced Team Leader with the ability to optimize organization to support current and future business needs.
· A demonstrable passion for and understanding of all aspects of audio programming, combined with production and/or project management experience within an audio related environment or related field, i.e.: film and television.
Preferred Qualifications
· Ability to interpret and selectively apply audience insights, research and listening data
· An understanding of digital content services (either download to own and/or streaming) would be a bonus
· English; Hindi language fluency is advantageous
· Professional degree


Life at Audible
We're a collection of unique characters with a common passion - the desire to share the power of storytelling with the world.
We maintain an environment of equality where all team members are supported in their efforts to achieve their full potential. We support flexible work options to assist all members to balance their work, life and family responsibilities.
Audible is an equal opportunities employer. We believe passionately that employing a diverse workforce is central to our success. We make recruiting decisions based on your experience and skills.
Sounds interesting? Do not hesitate to send us your application!



---
Sign up for Job Alerts
---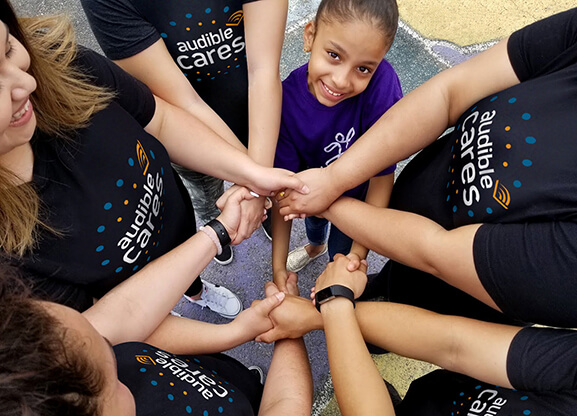 Community Impact
At Audible, we seek to exemplify what a company can mean beyond what it does. As Newark's fastest-growing private employer, we recruit and cultivate local talent as well as drive forward a wide range of community initiatives with a focus on supporting Newark's renaissance. Our global offices embrace their local communities as well, and our employees around the world volunteer and serve in their communities in addition to seeding and growing the local creative economy.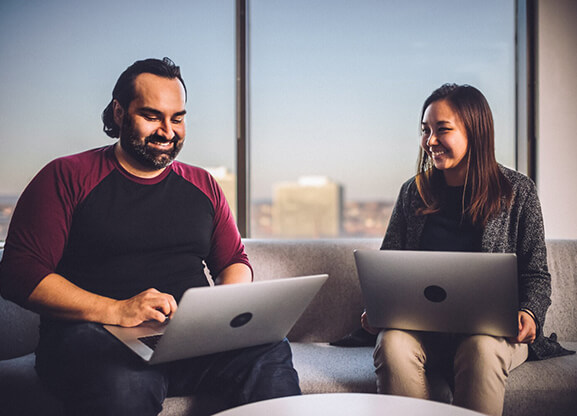 Benefits
Plan for every chapter of your career journey with a wide range of generous benefits that you can rely on. We're fostering an environment where everyone can thrive, individually and as part of the greater Audible community.