Seattle, Washington
Sr Marketing Manager, Amazon Devices
Brand & Marketing |

Job ID

1231226
Job Summary
Are you a creative, highly-motivated, data-driven marketer with a passion for acquiring new customers and launching new products? Interested in Amazon Alexa and the future of voice-first consumer marketing and engagement? Audible - an Amazon company and perpetual innovator – is seeking an entrepreneurial, analytical, and results-oriented marketer who can develop and lead marketing programs and campaigns focused on driving traffic and customer acquisition via Amazon Devices. This is a unique opportunity to make a significant contribution to building smart, innovative marketing programs that are demonstrably impactful to the business. You will work cross-functionally and globally across Audible and Amazon to support and accelerate the growth of Audible.

The ideal candidate is an early adopter of voice technology with an entrepreneurial spirit. You will have a successful track record in partner and/or consumer product marketing and experience in e-commerce and will demonstrate a knack for rolling up your sleeves and getting things done with both internal and external partners. To be successful in this role you will need to be creative and dedicated to continually testing, measuring and evolving new marketing programs that drive traffic, acquisition of Audible on Amazon Device, and ongoing usage. When you build something that delivers results, you'll need to be able to scale your program to leverage your work.

You will be a critical player in fueling the growth of Audible through Amazon via leveraging partnerships with teams in Seattle, as well as establishing Audible's presence in Seattle. Some travel will be required to Audible's east Coast offices to foster relationships with the existing teams. Your overarching focus will be on bringing innovative customer acquisition ideas to market in coordination with the product, creative and technology teams.

This is a distinctive opportunity to play a vital role on a fast-growing team, owning high visibility projects in a promising space. The role requires a commitment to goals, proactive examination, an attitude that anything is possible, and a relentless focus on the customer. The right candidate will thrive in an entrepreneurial, fast-changing, and collaborative environment where people are driven, enthusiastic, and not afraid to take risks. Your mission (and ours) is unique and powerful: fill hearts, minds, and souls with premium audio content that enables learning and literate entertainment.

KEY RESPONSIBILITIES
· Shape and execute acquisition and engagement initiatives, while setting and continuously managing the right expectations with all relevant stakeholders across Audible and Amazon.
· Cultivate relationships with strategic Amazon teams to identify and prioritize acquisition opportunities for Audible.
· Develop, grow, and optimize key traffic channels to increase prospect traffic to Audible on Amazon Devices.
· Plan and launch high-impact traffic initiatives that inspire consumers and drive acquisition throughout the year including device launches and during key periods (e.g. Prime Day, Black Friday).
· Ideate, develop, and launch a set of scalable Audible marketing programs for every Amazon Device channel.
· Launch marketing programs and initiatives that serve to accelerate the Alexa Built-in partner ecosystem.
· Develop recommendations for increasing traffic and acquisition.
· Drive business case development – bring together customer insights, research, financial data and analytics to develop a perspective on revenue and profitability potential for new to market initiatives.
· Leverage Amazon ecosystem assets to provide Amazon customers with delightful, seamless, personalized experiences that drive acquisition for Audible.
· Work with the Product Management, Engineering and UX team to align on features and product roadmaps.
· Leverage data/analytics to continuously improve and make sound business decisions, but know how to make the call when all the data isn't there.
· Partnering with Finance, Analytics and Data Science to define and measure success.
Basic Qualifications
· Minimum Bachelor's degree in Business, Economics, or a related field of study required; MBA or further engineering, marketing or analytical education will be advantageous.
· 8+ years of experience in related positions with increasing responsibility.
· Strong marketing and/or product experience, defining and driving new programs, campaigns, and initiatives toward launch.
· Experience working directly with technical teams to build and launch new marketing products.
· Demonstrated understanding of messaging strategy, user experience and persuasive marketing techniques in driving engagement with new or existing features or benefits.
· A solid understanding of the full customer lifecycle and a customer segmentation; Experience with gathering and utilizing customer insights.
· Strong oral and written communication skills.
· Ability to think big, yet nimbly, in a highly results-driven, fast-paced and deadline-driven environment.
Preferred Qualifications
· Experience building Go To Market programs.
· Experience in membership-based business models.
· Experience with both desktop, mobile and voice platforms.
· Experience working on Alexa team, voice technology, consumer electronics, e-commerce, and UX.
· Strong analytics and business case development skills.
· Strong ownership, bias for action, and ability to make high judgement decisions independently.
· Demonstrated effectiveness working across multiple business units to achieve results.
· Exceptional interpersonal and relationship management skills.
· Aptitude with basic SQL queries.


ABOUT AUDIBLE
Audible, Inc. is the world's largest seller and producer of spoken audio entertainment, information and educational programming. Since inventing and commercializing the first portable digital audio player in 1997, our focus on technological innovation and superior programming has earned us millions of subscribers around the world. We're an Amazon subsidiary with a presence on four different continents, yet we maintain a startup vibe and small company feel. We offer more than 475,000 downloadable audiobooks, audio editions of periodicals, and other programs, and an escalating array of listening products that enrich daily life for a growing population of people who want to be more productive, well-informed, and thoughtfully entertained.


Audible is committed to a diverse and inclusive workplace. Audible is an equal opportunity employer and does not discriminate on the basis of race, national origin, gender, gender identity, sexual orientation, protected veteran status, disability, age, or other legally protected status. For individuals with disabilities who would like to request an accommodation, please visit https://www.amazon.jobs/en/disability/us.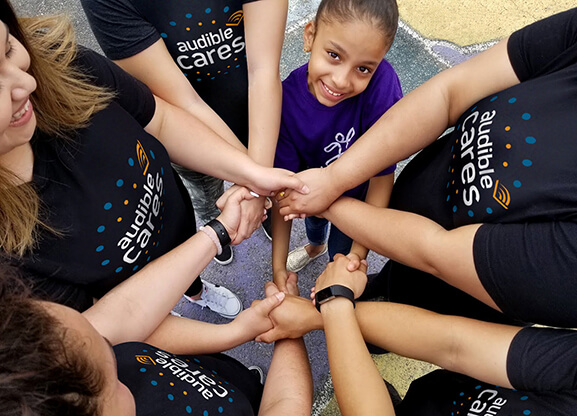 Community Impact
At Audible, we seek to exemplify what a company can mean beyond what it does. As Newark's fastest-growing private employer, we recruit and cultivate local talent as well as drive forward a wide range of community initiatives with a focus on supporting Newark's renaissance. Our global offices embrace their local communities as well, and our employees around the world volunteer and serve in their communities in addition to seeding and growing the local creative economy.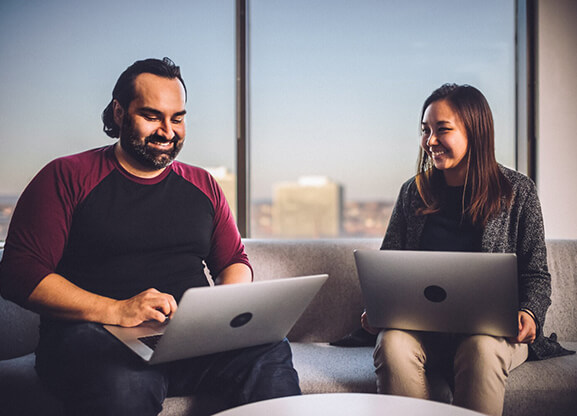 Benefits
Plan for every chapter of your career journey with a wide range of generous benefits that you can rely on. We're fostering an environment where everyone can thrive, individually and as part of the greater Audible community.