Newark, New Jersey
User Experience Designer - experience with search & browse, content discovery
Design & User Experience |

Job ID

1134900
Job Summary
User Experience Design is at the heart of Audible's goal to be customer obsessed. The UX team works ceaselessly to transform deep customer insights into delightful and innovative product experiences that drive business results and customer satisfaction. We are searching for a passionate and experienced User Experience Designer who can utilize their design talents to ensure that Audible continues to lead through product innovation.

ABOUT THE TEAM
This team designs features across all of Audible's surfaces, including iOS, Android, mobile web and web, with specific focus on defining a holistic browse and search experience that meets rapidly evolving business needs and consumer expectations. Focusing on the discovery aspect of the customer journey, this team designs solutions that support the needs of a growing catalog, landing and detail page structures that allow for rich content experiences, and design patterns that enable users to discover content from multiple entry points.

ABOUT YOU
You use your design skills to find solutions that transform knowledge of the customer into compelling product features and services. Your sensitivity to customer experience ensures we produce a premium product that delivers results for the business and delight to our customers.

Deepen customer knowledge
You hold a fundamental belief that understanding customer needs creates the opportunity for product innovation. You actively pursue ways to expand, evangelize, and share your customer knowledge, ensuring the work you produce meets customer needs.

Embrace a growth mindset
A discerning eye helps you hone your craft, and your constructive feedback helps others grow in a safe environment. You embrace failure as learning and fuel for creative problem-solving. Your hunger for expanding your design skills ensures that you are contributing to your personal growth.

A day in the life of a User Experience Designer at Audible
· Participate as a member of a UX project team; collaborating with UX peers and cross-functional teammates from product, insights & analytics, engineering, customer service, marketing, and QA.
· Work iteratively to design, refine, and validate solutions. Using your design skills, you create wireframes, storyboards, walkthroughs and prototypes that communicate your design ideas.
· Graciously provide and incorporate meaningful feedback to improve you and the team's design solutions and perspectives.
· Partner with User Research to ensure that your design concepts meet our customer's expectations and will deliver the desired results.
· Produce documentation to ensure your designs are well understood by stakeholders and detailed enough for efficient development.
· You ensure that you have accounted for variations across a wide variety of devices and platforms, handled errors conditions and edge cases, and defined usable, elegant micro-interactions.
· Deliver designs that promote our service-wide User Experience Strategy, and utilize our UX Design System, driving coherence and continuity.
Basic Qualifications
· Minimum of 2 years of experience as a user experience designer, product designer, interaction designer, information architect, or similar role.
· A track record of designing and delivering digital products; illustrated with a portfolio.
· Proven ability to take defined customer and business goals and translate them into effective design solutions.
Preferred Qualifications
ABOUT AUDIBLE
Audible, Inc. is the world's largest seller and producer of spoken audio entertainment, information and educational programming. Since inventing and commercializing the first portable digital audio player in 1997, our focus on technological innovation and superior programming has earned us millions of subscribers around the world. We're an Amazon subsidiary with a presence on four different continents, yet we maintain a startup vibe and small company feel. We offer more than 475,000 downloadable audiobooks, audio editions of periodicals, and other programs, and an escalating array of listening products that enrich daily life for a growing population of people who want to be more productive, well-informed, and thoughtfully entertained.

Audible is committed to a diverse and inclusive workplace. Audible is an equal opportunity employer and does not discriminate on the basis of race, national origin, gender, gender identity, sexual orientation, protected veteran status, disability, age, or other legally protected status. For individuals with disabilities who would like to request an accommodation, please visit https://www.amazon.jobs/en/disability/us.

---
Sign up for Job Alerts
---
Related Jobs
Director, UX Design

Newark, New Jersey

Design & User Experience

User Experience Design is at the heart of Audible's goal to be customer obsessed. The UX team works ceaselessly to trans

Sr Director, UX Design

Newark, New Jersey

Design & User Experience

User Experience Design is at the heart of Audible's goal to be customer obsessed. The UX team works ceaselessly to trans

Sr UX Researcher

Newark, New Jersey

Design & User Experience

User Experience Research is at the heart of Audible's goal to be obsessed with our customers, bringing their point of vi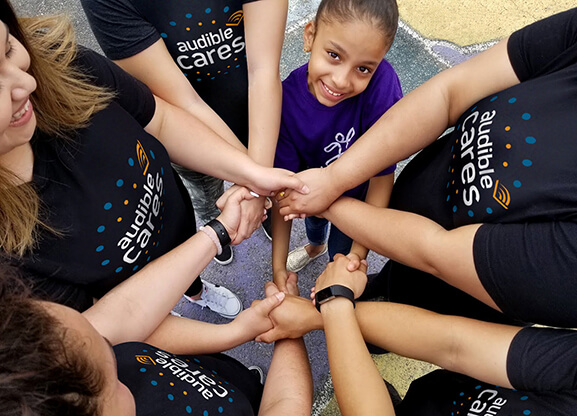 Community Impact
At Audible, we seek to exemplify what a company can mean beyond what it does. As Newark's fastest-growing private employer, we recruit and cultivate local talent as well as drive forward a wide range of community initiatives with a focus on supporting Newark's renaissance. Our global offices embrace their local communities as well, and our employees around the world volunteer and serve in their communities in addition to seeding and growing the local creative economy.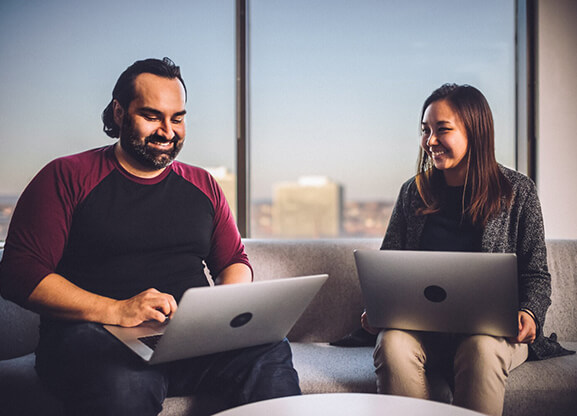 Benefits
Plan for every chapter of your career journey with a wide range of generous benefits that you can rely on. We're fostering an environment where everyone can thrive, individually and as part of the greater Audible community.