Newark, New Jersey
Sr Director, UX Design
Design & User Experience |

Job ID

1047286
Job Summary
User Experience Design is at the heart of Audible's goal to be customer obsessed. The UX team works ceaselessly to transform deep customer insights into delightful and innovative product experiences that drive business results and customer satisfaction. We are searching for a passionate and experienced UX leader who can use their design expertise and strong leadership skills to ensure that Audible continues to lead through product innovation.


This position will lead a team is focused on delivering the Audible service on Amazon, Amazon devices, and marketing efforts on mobile and desktop. You will help customers discover compelling new content, selecting the right plans and purchase options, and signing up for trials and membership. You will develop new ways of using Alexa on Echo and other devices to engage with the Audible service.

ABOUT YOU
Designing design teams
You are passionate about designing design teams, growing and empowering the next wave of design leaders, creating structures that enable design teams to be high-performing and impactful. You iterate on hiring, operations, and organizational processes to optimize for peak performance. You model a growth mindset, foster psychological safety, and create connections across the company.

Raise the bar
You ensure design continuity and quality across the service by guiding the UX strategy and evolving the design system. You work with leadership to influence and shape initiatives into compelling product experiences that solve critical strategic business challenges.

Voice of the customer
You hold a fundamental belief that understanding customer needs creates the opportunity for product innovation and drives business outcomes. You ensure that the customer's voice is integrated appropriately into the design process of every project. You are an advocate for the customer across the organization, helpings others to understand our customers more deeply and inspiring them to take action on behalf of the the customers' needs.

Design champion
You are a respected and trusted design leader across the organization. You ensure that UX is engaged at the most optimal points in the process to elevate impact. You are an advocate for design, innovation, and creating meaningful product experiences. You empower teams, inspire design leaders, and push the boundaries of design across the organization.


ABOUT THE ROLE
· Act as executive stakeholder representing UX at the program / line of business level. Ensure teams you lead collaborate with cross-functional partners from product, insights & analytics, engineering, customer service, marketing, and QA.
· Work with design teams to ensure the voice of the customer is backed by qualitative and quantitative data from User Research, Insights, and Market Research teams and used as the foundation for the design approach and strategy.
· Transform strategic imperatives into well defined projects that support UX strategy. Shape and clarify the problem space, strategy, and scope for initiatives to ensure teams are able to deliver results that maintain alignment with UX and company wide strategic imperatives.
· Monitor program / line of business progress, efficiency, velocity, and goals alignment. Engage in executive stakeholder reviews at the program and project level to ensure the design direction is aligned with UX strategy, customer goals, and business goals. Mitigate program risk through strategic resourcing, process, and design decisions.
· Contribute to service-wide user experience strategy and design system standards driving product coherence and continuity. Collaborate with UX leaders to design, develop, and iterate internal UX processes, toolsets, and methods that enable the UX practice to become more efficient and influential.
· Work with product and business leadership to build strong trusting relationships that increase transparency, understanding, and awareness of UX, promoting collaboration, partnership, advocacy, and elicit support for the UX practice with external teams.
· Build trust with design teams through clear, constructive, and consistent communication, as well as continued investment in their careers and success. Continuously assess the skillsets and goals of individuals, to match them with the skills required for the work, creating the conditions for individual growth.
· Drive the hiring and shaping of UX teams and their skills to enhance the UX practice's capabilities and continue to raise the bar of talent. Ensure the distribution and mixture of UX skills in the organization is appropriate to drive results and raise overall quality. Foster a team culture that is attractive to a diverse range of high-performing candidates.


Basic Qualifications
· 10+ years of experience as a user experience designer, interaction designer, information architect, or similar role.
· 6+ years experience leading managers and teams of 8+ designers across multiple projects.
· Resume or portfolio of case studies that demonstrate history of implementing UX strategy, processes, and standards, leading design teams that craft high-quality digital products that delivered business results.
· Proven ability to take initiatives and transform them into projects and plans that deliver results.
· Developed a UX strategy that supports business goals and aligns with customer goals.
· Demonstrate a presentation and communication style and skillset appropriate for executive-level audiences inside and outside the design team.
· Track record of building and mentoring high performing teams.
Preferred Qualifications
· Experience managing business and technical stakeholders across multiple organizations
· Deep knowledge of marketing and acquisition processes and best practices including conversion funnel optimization



ABOUT AUDIBLE
Audible, Inc. is the world's largest seller and producer of spoken audio entertainment, information and educational programming. Since inventing and commercializing the first portable digital audio player in 1997, our focus on technological innovation and superior programming has earned us millions of subscribers around the world. We're an Amazon subsidiary with a presence on four different continents, yet we maintain a startup vibe and small company feel. We offer more than 475,000 downloadable audiobooks, audio editions of periodicals, and other programs, and an escalating array of listening products that enrich daily life for a growing population of people who want to be more productive, well-informed, and thoughtfully entertained.

Audible is committed to a diverse and inclusive workplace. Audible is an equal opportunity employer and does not discriminate on the basis of race, national origin, gender, gender identity, sexual orientation, protected veteran status, disability, age, or other legally protected status. For individuals with disabilities who would like to request an accommodation, please visit https://www.amazon.jobs/en/disability/us.

---
Sign up for Job Alerts
---
Related Jobs
Sr Director, UX Design

Newark, New Jersey

Design & User Experience

User Experience Design is at the heart of Audible's goal to be customer obsessed. The UX team works ceaselessly to trans

UX Research Director

Newark, New Jersey

Design & User Experience

User Experience Research is at the heart of Audible's goal to be obsessed with our customers, bringing their point of vi

Sr UX Researcher

Newark, New Jersey

Design & User Experience

User Experience Research is at the heart of Audible's goal to be obsessed with our customers, bringing their point of vi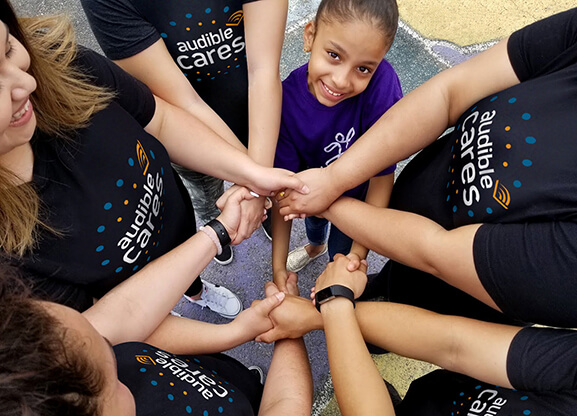 Community Impact
At Audible, we seek to exemplify what a company can mean beyond what it does. As Newark's fastest-growing private employer, we recruit and cultivate local talent as well as drive forward a wide range of community initiatives with a focus on supporting Newark's renaissance. Our global offices embrace their local communities as well, and our employees around the world volunteer and serve in their communities in addition to seeding and growing the local creative economy.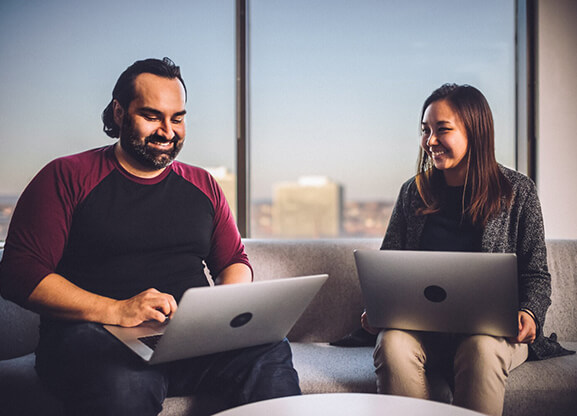 Benefits
Plan for every chapter of your career journey with a wide range of generous benefits that you can rely on. We're fostering an environment where everyone can thrive, individually and as part of the greater Audible community.