Newark, New Jersey
Sound Designer
Content & Audible Studios |

Job ID

1095023
Job Summary
ABOUT THE ROLE
The sound designer position is a full-time in-house role with Audible Studios. The successful sound designer's focus is the post-production of our original content, audio drama content, and theater/live-audio content. They will require strong editorial skills when creating original content. They will be expected to collaborate closely with in-house/out-of-house producers/production teams, who will rely on their ear/editorial sense to help shape/create an impactful, unique and unforgettable listening experience for our customers. The sound designer will perform a variety of other more technical production duties including, but not limited to, engineering in studio, engineering live audio, and field recording. Hours are regular work hours, Monday through Friday, at Audible's headquarters in downtown Newark, NJ.

The candidate must have a solid background in the technical aspects of manipulating digital audio as well as a complete understanding of hard disk recording and non-linear editing; all skills which are required to perform the various intricacies of long form and short form digital spoken word editing, QA, mastering, mixing, scoring, and sound design.

It is also imperative that the sound designer have a strong command of the English language and its grammatical construct beyond that of common usage. This combination of skills is most often found in those who have had experience in communications, have a theater background, studied literature or read it often.


KEY RESPONSIBILITIES
· Working with in-house/out-of-house team members/stakeholders to fulfill production needs and goals;
· Editorial support/guidance on all Post aspects of a production, such as sound design, scoring, and creation of impactful storytelling through an audio-only format;
· Manage production processes as designated point person;
· Technical/Non-technical duties related to production of all content;
· Editing audio, punch- or straight-record, into a top-notch retail-ready production;
· Mastering/Mixing/Scoring/Sound Designing audio and creating industry standard, retail-ready final products with good levels and clean sound.
· QA (Quality Assurance) checking of fully-produced content;
· The ability to engineer and direct productions at Audible Studios;
· Assisting and communicating with narrators, producers, and other 3rd party clients;
· Exercise independent judgment with assorted clerical and organizational duties;
· Maintenance of production spreadsheets and maintaining production records in our online database;
Basic Qualifications
· 7+ years' experience working in audio production (engineering/directing), editing, mixing, sound design, scoring, and mastering. Podcast and documentary experience is strongly preferred;
· Meticulous attention to detail, as well as strong organizational skills and the ability to handle multiple projects with competing deadlines in a very short timeframe;
· Knowledge of audio editing and hard-disk recording software, including Pro-Tools, Reaper, & Sound Forge;
· Ability to edit audio "punch-record" or "straight-record" into a professional production rapidly, without sacrificing quality;
· Familiarity with Izotope RX for Audio Repair and Restoration
· Commercial-level experience with and an understanding of the audio drama culture and its requirements (sense of pacing, storytelling, rhythm, personal interactions with artists, etc.);
· Creative, solution-oriented team player who takes direction well, and can easily adapt to new, changing workflows;
· Strong communication and interpersonal skills;
· A self-motivated, proactive performer;
· Excited to work in a very fast-paced creative environment;
· Bachelor of Arts, Science or related degree. Theater, English, and Audio Engineering majors encouraged to apply;
· An avid listener with a passion and love of spoken word.
Preferred Qualifications
ABOUT AUDIBLE
Audible, Inc. is the world's largest seller and producer of spoken audio entertainment, information and educational programming. Since inventing and commercializing the first portable digital audio player in 1997, our focus on technological innovation and superior programming has earned us millions of subscribers around the world. We're an Amazon subsidiary with a presence on four different continents, yet we maintain a startup vibe and small company feel. We offer more than 475,000 downloadable audiobooks, audio editions of periodicals, and other programs, and an escalating array of listening products that enrich daily life for a growing population of people who want to be more productive, well-informed, and thoughtfully entertained.

Audible is committed to a diverse and inclusive workplace. Audible is an equal opportunity employer and does not discriminate on the basis of race, national origin, gender, gender identity, sexual orientation, protected veteran status, disability, age, or other legally protected status. For individuals with disabilities who would like to request an accommodation, please visit https://www.amazon.jobs/en/disability/us.


---
Sign up for Job Alerts
---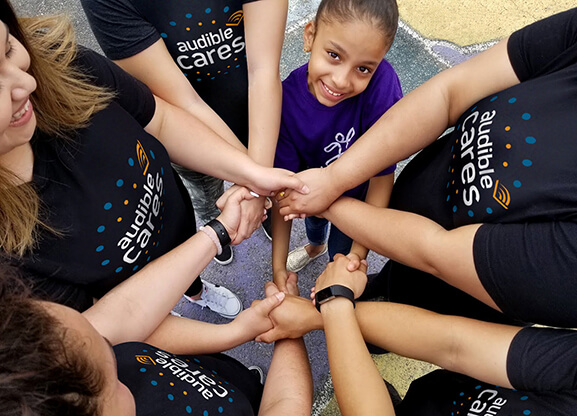 Community Impact
At Audible, we seek to exemplify what a company can mean beyond what it does. As Newark's fastest-growing private employer, we recruit and cultivate local talent as well as drive forward a wide range of community initiatives with a focus on supporting Newark's renaissance. Our global offices embrace their local communities as well, and our employees around the world volunteer and serve in their communities in addition to seeding and growing the local creative economy.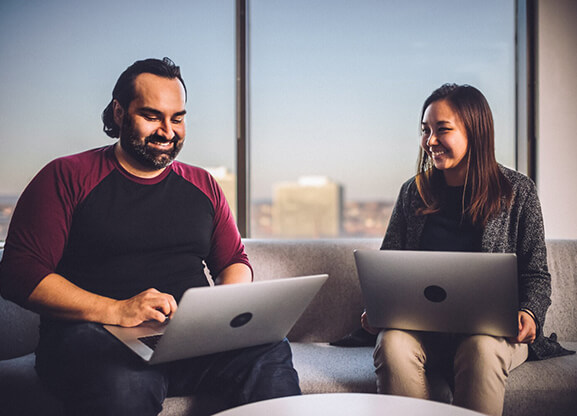 Benefits
Plan for every chapter of your career journey with a wide range of generous benefits that you can rely on. We're fostering an environment where everyone can thrive, individually and as part of the greater Audible community.