Newark, New Jersey
Senior Manager, Customer Analytics
Customer Service |

Job ID

1043761
Job Summary
This role reports into the Director of Global Customer Intelligence of Customer Care and is responsible for quantitative data analysis and visualization. By combining a deep understanding of business concepts with knowledge of statistics and exploratory data analysis, you will uncover actionable insights and catalyze change for your internal customers, as well as Audible listeners. Your analyses may take the form of root cause analysis, impact assessment, Voice of the Customer deep dives, and more – all with the goals of building a better product, reducing cost, increasing efficiency, and ultimately improving customer experience. In the process, you will forge strong relationships with key cross-functional partners while developing a deep knowledge of Customer Care and the Audible business.

ABOUT YOU
· You are Curious. You are highly inquisitive, possessing a natural desire to ask questions and test hypotheses, and you don't feel satisfied until you achieve a fundamental level of understanding.
· You are Bright. You excel at solving abstract problems with data. You also easily navigate the people aspects of a complex, global organization. You embrace a "lifelong learner" mentality, grasping new concepts quickly, and are eager to learn anything that will create value.
· You are Bold. You are a self-starter, taking initiative and driving progress with minimal direction. You are not afraid to challenge the status quo, finding novel solutions to problems. You thrive in a culture of empowerment, innovation, and rapid change.
· You are Passionate. You are excited by everything data, and you play with data just for fun. You imbue a passion for excellence into everything you do, not only raising the bar, but also having fun along the way. You love using data to drive product, process, and technology improvements.

KEY RESPONSIBILITIES
· Operational leadership – Guide a team of junior analysts with prioritizing tasks, defining analytical approaches to unclearly defined problems, and reviewing the team's work for quality. Translates the vision for the team into concrete plans and drives execution towards this goal.
· Stakeholder management – Manage relationships with multiple, global stakeholders. Identify common themes in organizational needs that may require more strategic solutions. Reconcile multiple stakeholder views towards an agreeable solution or outcome.
· Data analysis – Obtain, manipulate, and analyze data to answer specific or open-ended questions, utilizing statistical approaches as needed, and distill actionable insights.
· Data visualization – Understand requirements, gather data from various data sources, conduct business analysis, and provide quantitative insights through presentations, reports, and dashboards.
· Root cause identification – Understand Customer Care's business processes, identify root causes to business problems using data, and make recommendations.
· Best practices – Recognize, develop, and drive adoption of best practices in reporting and analysis: automation, data integrity, test design, analysis, validation, and documentation.
· Up to 5% of Domestic and International travel.
Basic Qualifications
· BA/BS in Engineering, Business Analytics, Information Systems, Statistics, or other quantitative field.
· 8+ years of related experience.
· 4+ years of experience guiding and mentoring junior analysts.
· Solid understanding of data concepts (databases, schemas, warehousing, ETL, data quality, etc.).
· Experience with complex data gathering and analysis (e.g. SQL, R, Excel).
· Experience with programming / scripting languages (e.g. R, Python, Bash, Powershell, VBA).
· Experience creating and sharing data visualizations (e.g. Tableau, MicroStrategy).
· Experience working in Linux / Unix environments through Command Line Interfaces.
· Experience applying statistical concepts (distributions, hypothesis testing, confidence intervals) to real-world applications.
· Experience analyzing and interpreting a mix of qualitative and quantitative data, constructing compelling narratives, and providing recommendations on complex topics.
· Strong interpersonal skills and the ability to build trust and partnerships with key stakeholders.
· Experience working with and communicating to senior managers and executives.
Preferred Qualifications
· MS or other advanced degree in Engineering, Business Analytics, Information Systems, Statistics, or other quantitative field.
· Experience working in an organization focused on customer experience, preferably Customer Service.
· Experience with Redshift SQL and NoSQL databases like DynamoDB.
· Familiarity with utilizing resources from the AWS technology stack (e.g. EC2, S3, EMR).
· Familiarity with data science and statistical learning concepts (structured and unstructured machine learning, text analytics, multi-variate and logistic regression, clustering, dimensionality reduction, etc.).
ABOUT AUDIBLE
Audible, Inc. is the world's largest seller and producer of spoken audio entertainment, information and educational programming. Since inventing and commercializing the first portable digital audio player in 1997, our focus on technological innovation and superior programming has earned us millions of subscribers around the world. We're an Amazon subsidiary with a presence on four different continents, yet we maintain a startup vibe and small company feel. We offer more than 475,000 downloadable audiobooks, audio editions of periodicals, and other programs, and an escalating array of listening products that enrich daily life for a growing population of people who want to be more productive, well-informed, and thoughtfully entertained.


Audible is an Equal Opportunity Employer - Minority / Women / Disability / Veteran / Gender Identity / Sexual Orientation / Age

---
Sign up for Job Alerts
---
Related Jobs
Team Manager

Newark, New Jersey

Customer Service, Career

ABOUT THE ROLE Audible -an Amazon company and perpetual innovator – is looking for a Team Manager to help bring our Cust

Instructional Designer

Newark, New Jersey

Customer Service, Career

Change happens frequently and quickly at Audible. This role will support the Audible Customer Service with the design, d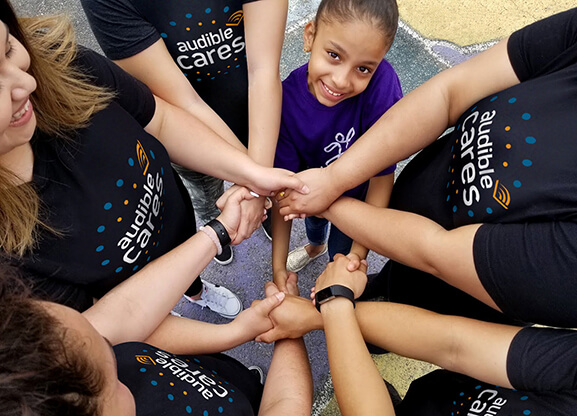 Community Impact
At Audible, we seek to exemplify what a company can mean beyond what it does. As Newark's fastest-growing private employer, we recruit and cultivate local talent as well as drive forward a wide range of community initiatives with a focus on supporting Newark's renaissance. Our global offices embrace their local communities as well, and our employees around the world volunteer and serve in their communities in addition to seeding and growing the local creative economy.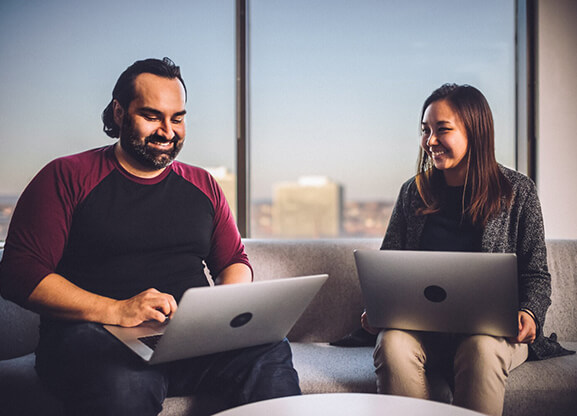 Benefits
Plan for every chapter of your career journey with a wide range of generous benefits that you can rely on. We're fostering an environment where everyone can thrive, individually and as part of the greater Audible community.