Newark, New Jersey
Instructional Designer
Customer Service |

Job ID

942673
Job Summary
Change happens frequently and quickly at Audible. This role will support the Audible Customer Service with the design, development and facilitation of creative, learner-centered training programs in multiple modalities that may include: synchronous/asynchronous remote trainings, ILT, blended learning, interactive e-learning modules, micro videos, device labs, job aids, and facilitator guides. The successful candidate will be able to select the most efficient and effective training approach to educate our agents at all of our global contact centers.

KEY RESPONSIBILITIES
· Responsible for creating training solutions to communicate customer and agent impacting information.
· Meet with subject matter experts, Program Managers, and appropriate functional/ senior leaders to determine training requirements, training audience, and to align on expected post-training outcomes.
· Judiciously decide the time and effort that should be spent on each training solution as well as the training format because the customer impact/complexity of the training topic may vary.
· Facilitate in-classroom training as needed.
· Responsible for conducting Train the Trainer sessions for facilitators who will ultimately deliver the content to learners. In these sessions, the Instructional Designer will provide insight as to why certain concepts were developed and positioned as they were in the training material along with which points to emphasize.
· Review training outlines and drafts with key stakeholders and determine how best to implement feedback.
· Determine training dates for product trainings and work with the Training Admin to ensure that the product training calendar is up to date. Must also ensure that relevant dates/ information are disseminated to our call centers.
· Proactively follow post training evaluation process which includes surveying agents for knowledge gaps post launch and partnering with our Qualitative Insights Manager to evaluate contacts in which newly launched products/app features were brought up by customers.
· Effectively manage multiple projects and initiatives from scope to evaluation in closed-loop process.
Basic Qualifications
· Master's degree or foreign equivalent in Instructional Technology, Educational Technology, Organizational Development or Behavior, or a related field and three years of experience in the job offered or a related occupation. Alternatively, a Bachelor's degree or foreign equivalent in Instructional Technology, Educational Technology, Organizational Development or Behavior, or a related field and five years of experience in the job offered or a related occupation.
· Comprehensive knowledge and proven application of learner-centered, performance-based instructional theories and adult learning principles in multi-modal instruction.
· Demonstrated proficiency with PowerPoint, Articulate Storyline 360, Camtasia, GoAnimate (preferred).
· Demonstrated ability to probe stakeholders to vet and challenge training requirements and expected post-training outcomes. Demonstrated ability to recommend solutions that will support the desired outcomes.
· Demonstrated ability to identify knowledge gaps and develop refresher training activities.
· Commitment to understanding the business vision and stakeholder requirements for training projects in order to produce clear, engaging, effective learning solutions for CS employees.
· Excellent presentation and facilitation skills.
· Excellent oral, written and interpersonal communication skills.
· Must be able to work well under pressure while maintaining professionalism.
· Ability to perform to expectations in a fast paced and changing environment.
· Must be someone who is self-motivated, has a sense of urgency, and has the ability to multi task.
· Must be open to receiving feedback as well as providing feedback to junior members of the team.
· Exceptional listening and analytical skills.
· Strong knowledge of customer care processes and techniques.
· Demonstrated ability to work well in a team environment.
· Dedication to providing exceptional customer service.
Preferred Qualifications
· Demonstrated ability to identify and solve ambiguous problems. In particular, identifying potential top contact driver scenarios as it relates to a new product and coming up with the most efficient and effective ways to equip our Customer Care agents to handle these scenarios.
· Experience facilitating in-classroom training.
· Video production as it relates to learning and professional development.
· Displays strong leadership skills through work ethic and professionalism, proactively takes initiative and offers solutions to challenges whenever possible.
· Extreme attention to detail and willingness to roll up your sleeves.
· Experience creating and managing leadership development programs.
ABOUT AUDIBLE
Audible, Inc. is the world's largest seller and producer of spoken audio entertainment, information and educational programming. Since inventing and commercializing the first portable digital audio player in 1997, our focus on technological innovation and superior programming has earned us millions of subscribers around the world. We're an Amazon subsidiary with a presence on four different continents, yet we maintain a startup vibe and small company feel. We offer more than 475,000 downloadable audiobooks, audio editions of periodicals, and other programs, and an escalating array of listening products that enrich daily life for a growing population of people who want to be more productive, well-informed, and thoughtfully entertained.

Audible is committed to a diverse and inclusive workplace. Audible is an equal opportunity employer and does not discriminate on the basis of race, national origin, gender, gender identity, sexual orientation, protected veteran status, disability, age, or other legally protected status. For individuals with disabilities who would like to request an accommodation, please visit https://www.amazon.jobs/en/disability/us.

---
Sign up for Job Alerts
---
Related Jobs
Senior Manager, Customer Analytics

Newark, New Jersey

Customer Service, Career

This role reports into the Director of Global Customer Intelligence of Customer Care and is responsible for quantitative

Team Manager

Newark, New Jersey

Customer Service, Career

ABOUT THE ROLE Audible -an Amazon company and perpetual innovator – is looking for a Team Manager to help bring our Cust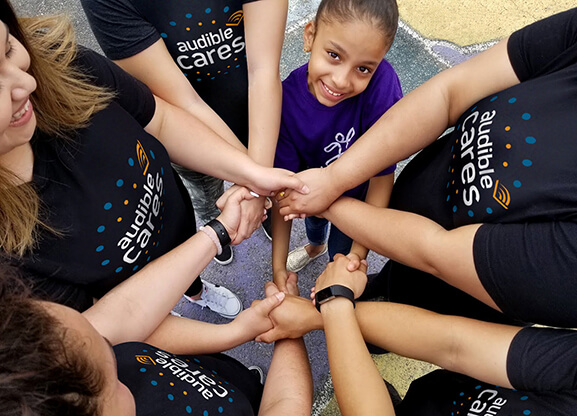 Community Impact
At Audible, we seek to exemplify what a company can mean beyond what it does. As Newark's fastest-growing private employer, we recruit and cultivate local talent as well as drive forward a wide range of community initiatives with a focus on supporting Newark's renaissance. Our global offices embrace their local communities as well, and our employees around the world volunteer and serve in their communities in addition to seeding and growing the local creative economy.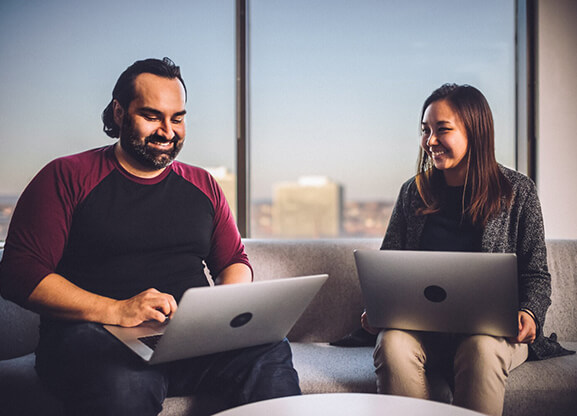 Benefits
Plan for every chapter of your career journey with a wide range of generous benefits that you can rely on. We're fostering an environment where everyone can thrive, individually and as part of the greater Audible community.