Newark, New Jersey
General Counsel
People & Operations |

Job ID

1657686
JOB SUMMARY
Good storytelling starts with great listening. At Audible, that means each role and every project has our audience in mind. Because the same people who design, develop, and deploy our products also happen to use them. To us, that speaks volumes.

Since its founding in 1995, Audible is a company that has been defined by its entrepreneurial spirit. The company is led by pioneers and inventors who are not afraid to disrupt the status quo, and who apply that innovative approach to everything they do—from revolutionizing an art form to enacting positive change in the cities and countries in which Audible operates. We work backwards from big visions and we value shared honesty—building the deepest comradery and trust and, through it, a more meaningful work experience.

When Audible moved to Newark in 2007, we made it our mission to directly improve the lives of students, entrepreneurs and residents across Newark, as well as encourage employees to live, serve and play in the city. Redressing urban inequality has become a core purpose — it's enshrined in our company principles — and we launched the Global Center for Urban Development to create innovative initiatives that can become blueprints for companies worldwide.

WHAT WE DO
Audible is a leading creator and provider of original spoken-word entertainment and audiobooks, offering customers a rich destination for insight and inspiration to enhance their daily lives. Audible has reinvented a media category, and is the driving force behind today's audio entertainment revolution. We work with a wide range of talented creators—actors, novelists, journalists, playwrights, screenwriters, and comedians—who develop to Audible's intimate listening aesthetic and creating original works that are available only from Audible. We create listening experiences that are enjoyed anytime, anywhere, by people around the world. Audible operates in 10 global marketplaces today and will be expanding into new marketplaces over the next few years. The world of spoken word entertainment has never been more dynamic and we want Audible to the most recognized and respected brand for years to come.

ABOUT THIS ROLE
Audible's General Counsel will be responsible for all of Audible's legal work including content licensing, technology and product development, company governance, intellectual property protection, regulatory and trade, commercial contracts, privacy, employment law, real estate and economic development as well as litigation and dispute resolution. The General Counsel will have a dual reporting structure, with day to day reporting directly to the CEO of Audible as a key member of the CEO's leadership team. This role will also have a solid line report into the VP, AGC of Amazon's newly created Global Media and Entertainment business. This candidate will serve as the principal legal advisor to the Founder and Executive Chairman, the CEO and Audible's Executive Leadership Team. The General Counsel will expand, manage and supervise Audible's global legal function and work to ensure all future Audible lawyers function as true partners with the business. The General Counsel will embrace our People Principles; they will Imagine and Invent before they are asked to identify and solve for risks before they manifest. The General Counsel will be Customer Obsessed and Activate Caring through our Center for Urban Development and pro bono work.

ABOUT YOU
The ideal candidate must possess a Juris Doctor of Law and membership in good standing of at least one state bar, New Jersey is preferred. The General Counsel of Audible must have proven years of experience, broad strategic business orientation, a good understanding of Audible's business, and possess the ability to evaluate and balance both legal and business factors when providing advice. The General Counsel will work with leadership to understand and mitigate business and legal risk.

As General Counsel you will…
· Actively participate as a key member of the senior leadership team in the resolution of a broad range of general management and legal issues, which will include policy formulation, and achievement of Audible's overarching strategies.
· Prepare strategy for, negotiating, reviewing and drafting transactional documents, contracts and other legal agreements such as customer contracts, licensing, technology transactions, RFPs, supply, licensing, real estate, joint development and employment agreements.
· Actively champion Audible's ethics and integrity by overseeing efforts to educate employees on the Company's compliance policies and overseeing the Company's implementation of those policies.
· Supervise the development and dissemination of compliance policies that will ensure that Audible is in compliance with all laws, regulations and rules that may apply to the Company's activities on a global basis; specifically work to ensure compliance with FCC, antitrust, corporate conduct, equal opportunity, environment, anti-corruption, consumer data privacy, consumer regulatory, and other laws, regulations, and rules, together with Amazon Legal and Public Policy.
· Work with the FCC and other government regulators on issues specific to Audible.
· Ensure that Audible complies with periodic and non-routine Amazon's securities law disclosure requirements.
· Ensure Audible's compliance with Amazon governance requirements and best practices, including maintenance of the records of the company (where appropriate).
· Drive and oversee all future transactions as well as tax planning in concert with Amazon Legal team.
· Advise the company on the litigation risks of possible business decisions and offering advice on how to best manage those risks. Litigation management, settlement negotiation and dispute resolution in concert with the Amazon Legal team.
· Counsel on the legal ramifications of significant strategic imperatives, including possible acquisitions, divestitures, joint ventures and investments, and the negotiation and structure of major contracts.
· Ensure that Audible's management is advised of any new legislation or regulation which may significantly affect the Company; and, when appropriate, work to influence, selectively and through proper channels, legislative and regulatory proposals which may significantly affect Audible's interests or operations.
· Manage outside counsel
· Supervise the legal services provided by Audible; supervision (direct and indirect) of all lawyers and employees within the legal department; experience selecting and implementing standard legal technology and systems; administrative management relating to the legal department including budgeting, hiring of professional staff and contract attorneys, personnel reports and administrative procedures designed to maintain and improve office efficiency, communication and cost management.
· Work closely to advise the Center for Urban Development.
BASIC QUALIFICATIONS
· Juris Doctor of Law and membership in good standing of at least one state bar, NJ preferred but not required.
· Law Firm and/or in-house legal experience


PREFERRED QUALIFICATIONS
· 15+ years' legal experience
· 10+ years' experience managing in-house legal teams in a complex corporate environment
· Major Law firm experience preferred (media, tech)
· Content and Deal experience strongly preferred
· Broad exposure to all aspects of an in-house counsel – enterprise risk management, litigation, global tax, employee relations, etc.
· High EQ and ability to deal with a diverse set of stakeholders (personalities, organizations, levels etc.)
· Direct experience of building and leading high-performing global teams.
· Excellent communicator and compelling storyteller. Experience presenting to and motivating action by senior leaders.
· Proven ability to manage and lead teams toward common goals. Highly collaborative, a great listener, and able to work across geographies with peers and executive teams in matrixed environments to drive action and results.
· Global mindset; experience working across multiple geographies.
· Multi-lingual capabilities a plus.
· Knowledge of, and familiarity with, legal rights and clearances globally.
· Ability to operate at both a strategic and executional level; ideate and directly execute.
· Positive outlook, curious, desire to learn and grow and team player.
· Brings a strong passion for Audible's brand and products as a leader in the audio spoken word landscape.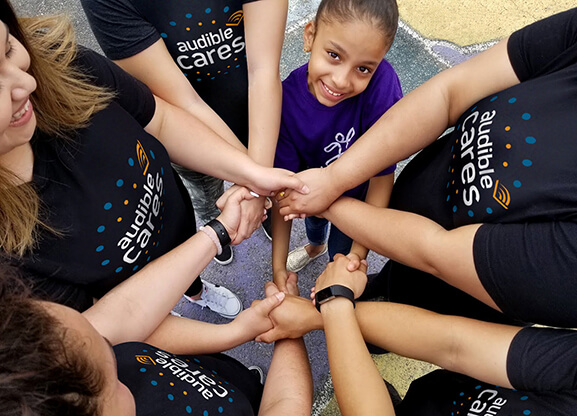 Community Impact
At Audible, we seek to exemplify what a company can mean beyond what it does. As Newark's fastest-growing private employer, we recruit and cultivate local talent as well as drive forward a wide range of community initiatives with a focus on supporting Newark's renaissance. Our global offices embrace their local communities as well, and our employees around the world volunteer and serve in their communities in addition to seeding and growing the local creative economy.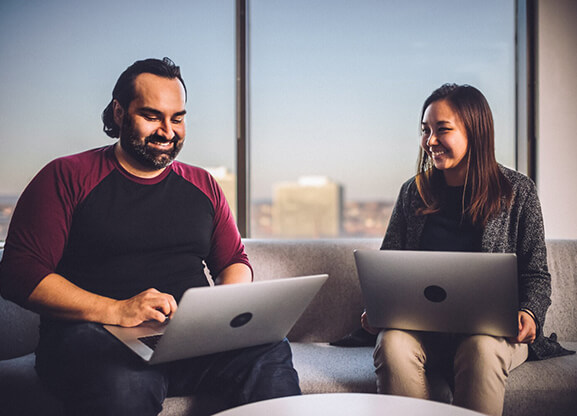 Benefits
Plan for every chapter of your career journey with a wide range of generous benefits that you can rely on. We're fostering an environment where everyone can thrive, individually and as part of the greater Audible community.