Newark, New Jersey
Director, User Experience (Temporarily Remote)
Product & User Experience |

Job ID

1676508
JOB SUMMARY
Good storytelling starts with great listening. At Audible, that means each role and every project has our audience in mind. Because the same people who design, develop, and deploy our products also happen to use them. To us, that speaks volumes.

ABOUT THIS ROLE
Leading the Discover team, you will inspire a team of designers focused on helping customers discover new content across Audible platforms. Collaborating with cross functional teams from Content to Personalization, you will help visualize and validate against a long term vision for connecting customers to their next listen by supporting a variety of pathways from traditional and content driven navigation systems to Search to contextual recommendations.

You will manage a great team of UX designers who have a broad range of skills and experience. In addition to managing their workload and guiding their overall design direction for projects, you will be responsible for growing and developing their careers at Audible. Building trust with design teams through clear, constructive, and consistent communication, as well as assessing the skillsets and goals of individuals to match them with the skills required for the work, creating the conditions for individual growth and project success.

This role will be temporarily remote until our return to office date, at which time we will use our Hub+Home model. Our Hub+Home hybrid model provides flexibility to do our best work in the way that works best - maximizing the benefits of both work from hub and home. We promote flexibility in how we work, when we work, and from where we work. We also offer the opportunity to work fully remote for up to four weeks per year from anywhere within your assigned hub country. For more information please visit our Hub+Home page at https://www.audiblecareers.com/hub-home-hybrid-workplace.


ABOUT THE TEAM
User Experience Design is at the heart of Audible' s goal to be customer obsessed. The UX team works ceaselessly to transform deep customer insights into delightful and innovative product experiences that drive business results and customer satisfaction. We are searching for a passionate and experienced Design leader who can use their expertise and strong leadership skills to ensure that Audible continues to lead through product innovation.

ABOUT YOU
Leading design teams is your passion. You bring the same curiosity and focus you have for understanding customers and building product to the craft of developing high-performance teams. You create a learning environment where designers are encouraged to grow and expand their skills, techniques, and tools, and to embrace failure as fuel for creative problem-solving safely. You continuously help teams become more capable of solving complex problems and delivering thoughtful solutions.

You guide your teams through the process of transforming customer knowledge into compelling product features and services. You thoughtfully define problem spaces enabling the team to solve critical customer and business challenges. Your in-depth understanding of human-centered design methods, design thinking techniques, and tools allow you to coach teams through the process of planning, navigating tradeoffs, and creating meaningful customer experiences.

You hold a fundamental belief that understanding customer needs creates the opportunity for product innovation and drives business outcomes. You do not assume that you understand customer needs; instead, you ensure that the team is continuously validating their assumptions with customers, staying connected to customer sentiment and satisfaction, and ensuring that the customer is present in every design choice.

You advocate for the purpose and value of design thinking and user research in the product design process across the organization. You help others understand how design delivers business results by creating innovative and meaningful product experiences for our customers. You seek to demystify UX processes, methods, and activities to increase the impact of the UX practice. You ensure your teams are well equipped and empowered to achieve their best results. The trust you earn by helping others achieve their goals enables you to push the boundaries of design across the organization.

As a Director of UX, you will...
· Partner closely with cross-functional partners from product, brand, insights & analytics, engineering, customer service, marketing, and QA.
· Work with partners to execute against a vision that brings the experience to life and effortlessly guides the customer through the experience, across platforms and contexts.
· Transform project requirements, business goals, customer needs, and technical constraints into a crisp set of problems to solve and goals to achieve.
· Enable managers and teams to craft clear, well-estimated plans; determining what activities, deliverables, and iterations are needed to produce the best quality design in the appropriate timeframe.
· Monitor team progress, efficiency, velocity, and goals alignment. Engage in regular project reviews and critiques to ensure that solutions are of high quality and aligned with UX strategy and standards. Diagnose, triage, and solve issues quickly to reduce project risk.
· Contribute and support service-wide User Experience Strategy and Design System standards driving product coherence and continuity. Collaborate with UX leaders to design, develop, and iterate internal UX processes, toolsets, and methods that enable the UX practice to become more efficient and influential.
· Participate in the hiring of peers and team members to enhance the UX practice's capabilities and continuing to raise the bar of talent. Assess and screen candidates for skill and organizational fit. Foster a team culture that is attractive to a diverse range of high-performing candidates.







BASIC QUALIFICATIONS
· 7+ years of experience as a user experience designer, interaction designer, information architect, or similar role.
· 3+ years experience leading managers and teams of 5+ designers across multiple projects.
· Prior experience of working on digital products with content discovery related customer problems.
PREFERRED QUALIFICATIONS
· A track record of delivering high-quality digital products that delivered results as a design manager, and the ability to craft a holistic product vision to guide the team; illustrated with case studies.
· Proven ability to take defined customer needs and business goals and work with managers to translate them into estimated plans with appropriate resources.
· Transform business strategy and customer research insights into a detailed plan and roadmap.
· Demonstrate a presentation and communication style and skillset appropriate for executive-level audiences inside and outside the design team.
· Track record of growing and mentoring staff who have varying capabilities, skillsets, and processes.
· Care deeply about building a brand, a product experience like no other.



ABOUT AUDIBLE
At Audible, we innovate and inspire through the power of voice. We're changing the narrative on storytelling. As a leading producer and provider of audio storytelling and spoken-word entertainment, we've redefined the ways people access, discover, and share stories. The stories we tell have the ability to transport and transform everyday moments into meaningful experiences and it's our people who make Audible's service possible. We're listeners, storytellers, and problem-solvers. Our perspectives and experiences power our ideas and come together in our mission to unleash the power of the spoken word.

Audible is committed to a diverse and inclusive workplace. Audible is an equal opportunity employer and does not discriminate on the basis of race, national origin, gender, gender identity, sexual orientation, protected veteran status, disability, age, or other legally protected status. For individuals with disabilities who would like to request an accommodation, please visit https://www.amazon.jobs/en/disability/us.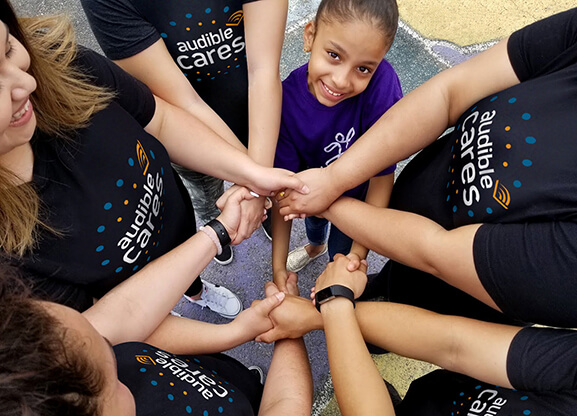 Community Impact
At Audible, we seek to exemplify what a company can mean beyond what it does. As Newark's fastest-growing private employer, we recruit and cultivate local talent as well as drive forward a wide range of community initiatives with a focus on supporting Newark's renaissance. Our global offices embrace their local communities as well, and our employees around the world volunteer and serve in their communities in addition to seeding and growing the local creative economy.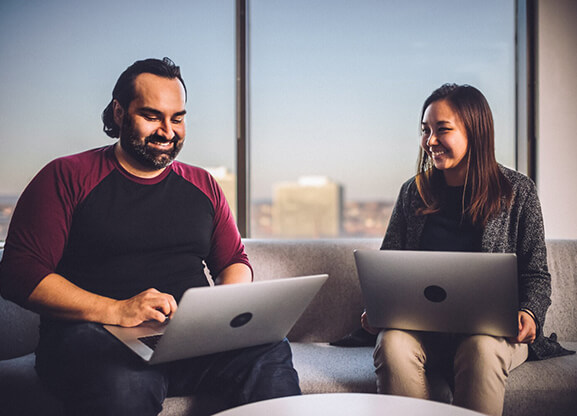 Benefits
Plan for every chapter of your career journey with a wide range of generous benefits that you can rely on. We're fostering an environment where everyone can thrive, individually and as part of the greater Audible community.