Newark, New Jersey
Data Scientist, Content Strategy
Finance & Insight |

Job ID

1433161
Job Summary
Are you excited about an opportunity to apply your experience and passion for modeling and Machine Learning (ML) to figure out which piece of content is going to be successful next? Or to improve and create new capabilities for content discovery and recommendations? Are you a data scientist who's eager to innovate and build scalable solutions that could identify the next best-sellers, or help millions of customers find their next best listen? If so, this position may be for you!
Audible Content Data Science team partners with business, technology, and product leaders to solve problems related to content evaluation and recommendations, relying on cutting-edge ML, deep learning techniques and Natural Language Processing (NLP). We operate in an agile environment in which we own the life cycle of research, design, model development and, often, deployment.
Data Scientists are members of an interdisciplinary research team with an integral role in the design and integration of models to support or automate decision making throughout the business in every country. Team members should be capable of modeling in the many areas of the business related, but not limited to content. Data Scientists must be able to discuss and present their research in any level of detail with their peers and business stakeholders. They are expected to acquire support and partnership from personalities through the company, including engineering and research teams at Amazon globally. Successful data scientists are expected to influence and mentor each other, influence and mentor their peers globally, and influence and mentor their business partners.

KEY RESPONSIBILITIES
· Identifying necessary, relevant, and novel data sources residing throughout the company, from Amazon, from third party vendors, from government agencies, and from novel – yet to be acknowledged sources
· Acquiring data, which often means building the necessary SQL / ETL queries, import processes through various company specific interfaces
· Exploring data will occupy the largest portion of attention, and should be second nature in order to deeply understand the phenomenon being modeled, and the validity and reliability of the inputs
· Analyzing and decomposing the written/spoken word, the story, the author: conduct research on problems specific to the Natural Language Processing field, develop prediction models that can go directly into production, and build working prototypes
· Fluency in Python
· Validating models against alternative approaches, expected and observed outcome, and numerous directly and indirectly relevant business defined key performance indicators
· Reviewing models of peers for the purpose of reducing and managing risk to the business, and maximizing improvement of business practice and customer experience
· Implementing models from the initial evaluation of the computational demands, accuracy, and reliability of the relevant ETL processes, and the integrity of the data sources in production, to the computational demands, accuracy, and reliability of the model training and/or scoring processes in the production environment
· Model management will include developing sustainable, consumable, accurate, and impactful reporting on model inputs, model outputs, observed outputs, business impact, and key performance indicators
· Link content attribute to various consumption metrics through the use of Machine Learning / predictive modeling
· Build models for catalog optimization in terms of audience satisfaction
· Build the pipelines and processes to provide the business stakeholders timely, relevant insights, scenarios and recommendations
· Build new content-based personalized recommendation strategies
· Thrive in complex business environments defined by uncertain, incomplete or limited information.



Basic Qualifications
· Master's degree in Data Science, Machine Learning, Statistics, Computer Science, Applied Math, Operations Research, Economics, or a related field
· 1+ year experience in industry (can be combined experience as intern/contractor)
· 2+ years in building statistical models and machine learning models using large datasets from multiple resources
· 3+ years working with Python
· 1+ year with non-linear models such as Neural Nets / Deep Learning and Gradient Boosting
· 1+ year working with Customer, Content, or Product data modeling and extraction
· 1+ year of working on problems specific to the Natural Language Processing field
· 1+ year using database technologies such as SQL / ETL
· Ability to translate complex models and analysis results into layman terms
Preferred Qualifications
· PhD degree in the disciplines mentioned above
· 4+ years in building statistical models and machine learning models using large datasets from multiple resources
· 3+ year with non-linear models such as Neural Nets / Deep Learning and Gradient Boosting
· Extensive experience applying theoretical models in an applied environment
· Familiarity with AWS
· Verbal and written communication and data presentation skills – with experience presenting in scientific conferences.

ABOUT AUDIBLE
At Audible, we innovate and inspire through the power of voice. We're changing the narrative on storytelling. As a leading producer and provider of original spoken-word entertainment and audiobooks, we've redefined the ways people access, discover, and share stories. The stories we tell have the ability to transport and transform everyday moments into meaningful experiences and it's our people who make Audible's service possible. We're listeners, storytellers, and problem-solvers. Our perspectives and experiences power our ideas and come together in our mission to unleash the power of the spoken word.

Audible is committed to a diverse and inclusive workplace. Audible is an equal opportunity employer and does not discriminate on the basis of race, national origin, gender, gender identity, sexual orientation, protected veteran status, disability, age, or other legally protected status. For individuals with disabilities who would like to request an accommodation, please visit https://www.amazon.jobs/en/disability/us.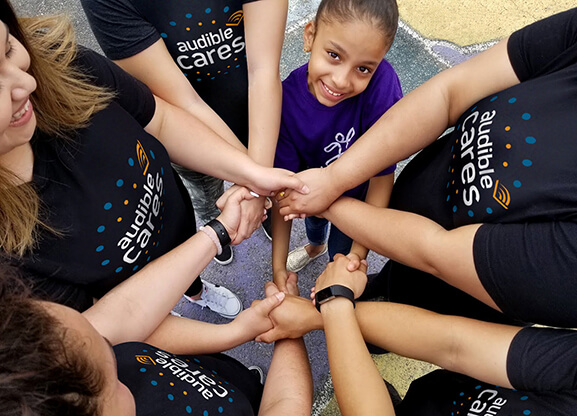 Community Impact
At Audible, we seek to exemplify what a company can mean beyond what it does. As Newark's fastest-growing private employer, we recruit and cultivate local talent as well as drive forward a wide range of community initiatives with a focus on supporting Newark's renaissance. Our global offices embrace their local communities as well, and our employees around the world volunteer and serve in their communities in addition to seeding and growing the local creative economy.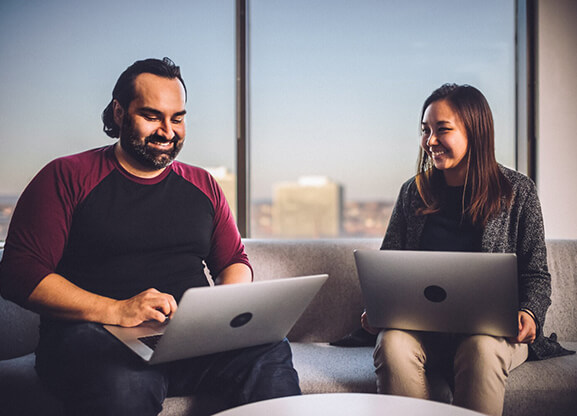 Benefits
Plan for every chapter of your career journey with a wide range of generous benefits that you can rely on. We're fostering an environment where everyone can thrive, individually and as part of the greater Audible community.