London, England
Producer Original Content - Nordics
Content & Audible Studios |

Job ID

938842
Job Summary
In an effort to push the boundaries of spoken-word entertainment, Audible is developing, commissioning and producing a wide range of high-quality, original, audio programs for our customers around the world. From award winning multi-cast dramas starring some of the world's best actors and live stand-up comedy to landmark documentary series and partnerships with leading cultural institutions, Audible's original content commissions will inspire, challenge, delight, surprise and redefine the public's perception of audio.

The Audible Originals team are responsible for the creation of a large portfolio of groundbreaking new content. They create exclusive, high quality and exceptional listening experiences for a global audience.

To support a major expansion of our output - and an increasingly international outlook on the development, commissioning and production of audio programming - we are looking for an experienced, editorially proven and well-connected producer to join our team, focused on content tailored to the Nordic region.

This producer will be part of Audible's vision for original content development and production. In the context of factual programming (documentaries, features, investigative journalism, factual entertainment formats, lifestyle etc) but also original comedy and drama. This vision will be driven by investment in development, pilots and testing in a rapidly growing and fast-moving environment.

The ideal candidate is likely to have extensive experience as a Producer or Executive Producer specialising in audio production, as well as experience in managing a content pipeline of original content.

They will have editorial vision, a network of industry contacts from the Nordic region, creative flair, extensive production experience, a desire to raise standards at all times and a track record of success.

They will be required to identify creative and commercial opportunities, build a portfolio of projects, produce in house productions and project manage third party commissions, from development through to delivery. They will build successful relationships with journalists, writers, agents, producers and directors. They will help to shape production standards and best practices for those projects that are subsequently greenlit and commissioned. They will be "hands-on" and responsible for those projects they own, ensuring they are delivered within agreed budgets and to business critical timelines. They will set creative ambitions high and have a low tolerance for mediocrity.

The remit of this role is broad, exciting and challenging. This is an 11-month contract role based out of Audible's London offices with regular travel to the Nordic region.


ABOUT YOU

We're looking for the right combination of distinctive creative judgement, high emotional intelligence, exceptional understanding of storytelling, a good understanding of cultural nuances for our target audience, excellent organisation skills and ability to manage multiple projects simultaneously. You will have a love for great audio and storytelling. You are likely to have existing relationships with creatives and want to discover new writing, presenting and journalistic talent. You will want to push boundaries. You will also possess a deep understanding of why great audio programs work - and how to foster greatness in your own projects.

KEY RESPONSIBILITIES


Working with the Director, Original Content, you will:

· Project manage a portfolio of in-house and third party productions and deliver them on time and within budget.
· As a Supervising Producer, manage and provide creative input into a slate of commissioned third party productions (i.e. drive development workflows, manage partner relations, provide editorial feedback, deal with compliance issues, provide producer oversight etc).
· Communication and alignment with in-house Production Manager, BA, Studios, CD&E and wider teams, with selected partner liaison (e.g. editorial, information requests, scheduling etc) as and when required.
· As an In-House Producer oversee and deliver a range of greenlit productions, both self-developed and assigned to them by their manager. Must have previous experience in conceiving, producing, scripting and mixing long form audio content. Specific skills and experience in script editing, sound recording, studio techniques, compliance issues, health and safety, talent liaison, directing, editing, sound design and budgeting are essential.
· Can record, edit, mix and process digital tape. ProTools/Adobe Audition/ or similar experience in other proprietary audio editing software.
· As a Development Producer, provide notes, script editing and other development support for both in-house and 3rd party pitches, pilots, short form and long form original projects cross-portfolio as assigned by manager.
· Originate ideas and formats for new programming, build a healthy development pipeline of ideas and prepare projects for greenlight and production.
· Ensure timely and appropriate responses to 3rd party submissions/inquiries, in order to protect and build Audible's industry/creative community reputation
· While it is anticipated that factual content will be the focus of the role, the ideal candidate should have the skills, experience and ability to work across other genres as and when required by the business (e.g. Kids, Scripted, Wellness etc).
· Work closely with internal teams on budget development, marketing and merchandising strategies, promotional campaigns and utilisation of our in-house production resources
· Work closely with other members of the Audible Original Content team and contribute to the wider content strategy
· Maintain high editorial standards in their output at all times
· Other duties as assigned
Basic Qualifications
· Experience in content development, project management, commissioning and/or audio production
· An extensive network of relationships in terms of writers, agents, producers, directors, sound designers, musicians, rights owners etc
· Proven development/writing/production/editing skills
· A knowledge and/or understanding of digital storytelling trends and factual programming techniques
· Thorough understanding of compliance and H&S guidelines as applied to productions
· Impeccable people skills, both in terms of maintaining internal relationships and fostering external ones
· Excellent oral and written communication skills
Preferred Qualifications
· A demonstrable passion for and understanding of all aspects of audio programming, combined with production and/or project management experience within an audio related environment (radio, podcast, music etc) or the media industry more generally (film, game, theatre, television etc)
· Ability to interpret and selectively apply audience insights, research and listening data
· An understanding of digital content services (either download to own and/or streaming) would be a bonus
· A good understanding of content preferences in the Nordic region.
---
Sign up for Job Alerts
---
Related Jobs
Program Manager (6-month FTC)

London, United Kingdom

Content & Audible Studios

ABOUT THE ROLE As Program Manager, you will be working within Audible's UK team. Based in our London headquarters, you w

Director, Content Development and Acquisition

London, United Kingdom

Content & Audible Studios

Audible, an Amazon company, is the world's largest seller and producer of spoken audio entertainment, information and ed

Video Production Manager

London, United Kingdom

Content & Audible Studios

In an effort to push the boundaries of spoken-word entertainment, Audible is developing, commissioning and producing a w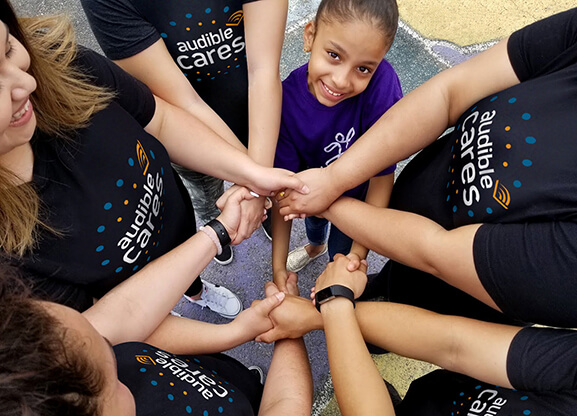 Community Impact
At Audible, we seek to exemplify what a company can mean beyond what it does. As Newark's fastest-growing private employer, we recruit and cultivate local talent as well as drive forward a wide range of community initiatives with a focus on supporting Newark's renaissance. Our global offices embrace their local communities as well, and our employees around the world volunteer and serve in their communities in addition to seeding and growing the local creative economy.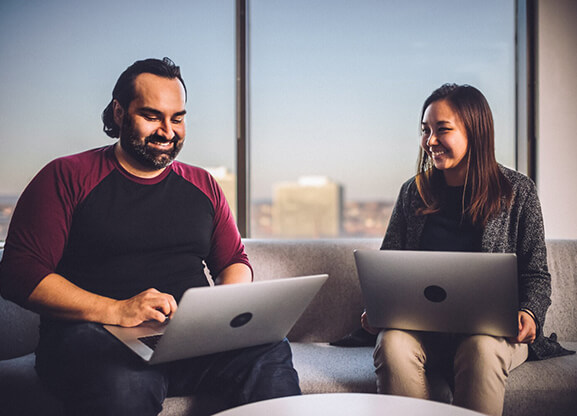 Benefits
Plan for every chapter of your career journey with a wide range of generous benefits that you can rely on. We're fostering an environment where everyone can thrive, individually and as part of the greater Audible community.