London, England
Executive Producer Original Content (FTC)
Content & Audible Studios |

Job ID

1070685
Job Summary
To support a major expansion of our output, we are looking for an experienced, editorially proven and well-connected producer to join our team, focused on ambitious podcast content programming. This producer will be part of Audible's vision for original content development and production – a vision which will be driven by extensive programme development and piloting in a fast-paced environment.

The candidate is likely to have extensive experience as a Producer or Executive Producer, ideally specializing in audio production. Ideally they will have launched and managed one or more high profile series (podcast, radio, television etc), ideally factual entertainment or entertainment focused, previously. They will have editorial vision, creative flair, extensive production experience, a desire to raise standards at all times, a track record of success and exceptional stakeholder management skills

Specifically, they will be working with third party producers, as well as internal and external partners, to lead on the delivery of a high profile, high quality weeky programme. Given the high profile nature of this show and the already engaged audience it is designed to serve, the producer will be expected to work with all stake-holders to build on the show's distinct identity and deliver on its success.

They will build successful relationships with talent, producers, commercial partners and provide editorial scope and guidance for the programme. They will help to shape production standards and best practices. They will provide the internal focus and co-ordination required for multiple parties. They will set creative ambitions high and have a low tolerance for mediocrity. They will work tirelessly not just to meet listeners' expectations, but to exceed them at all times.


· Project manage the development, launch and delivery of a weekly podcast associated with high profile IP
· Communicate and align with in-house Production Manager, BA, Studios, and wider teams, as well as external teams in London, New York & Los Angeles
· Deliver on-brand programming within creative boundaries set by leading IP owner/partner
· Provide notes, script editing and other development/production support for 3rd party production partner
· Liaise with key talent, production team and UGC creators as required
· Ability to respond to production sensitive deadlines/demands, quick turnarounds and partner requirements in a timely, proactive and effective manner
· Ensure timely and appropriate responses to 3rd party submissions/enquiries/contributors, in order to protect and build Audible's industry/creative community reputation
· Work closely with internal teams on budget development, marketing and merchandising strategies, promotional campaigns and utilization of our in-house production resources
· Work closely with other members of the Audible Original Content team and contribute to the wider content strategy
· Manage overall production budget and compliance process across project(s) they're responsible for
· Maintain high editorial standards in their output at all times
Basic Qualifications
· A good understanding of podcasting, audio or entertainment formats
· Experience in content development, project management, commissioning and/or audio production
· Experience of managing high profile brand partnerships, ideally in the children's, family or wider entertainment categories
· An extensive network of relationships in terms of writers, agents, producers, directors, sound deisgners, musicians, rights owners etc
· Proven development/writing/production/editing skills
· A knowledge and/or understanding of digital storytelling trends and factual/entertainment programming techniques
· Thorough understanding of compliance and H&S guidelines as applied to productions
· Impeccable people skills, both in terms of maintaining internal relationships and fostering external ones
· Excellent oral and written communication skills
Preferred Qualifications
· A demonstrable passion for and understanding of all aspects of audio programming, combined with production and/or project management experience within an audio related environment (radio, podcast, music etc).
· Ability to interpret and selectively apply audience insights, research and listening data
· Familiarity with UGC elements
· An understanding of digital content services (either download to own and/or streaming) would be a bonus
· Ability to record, edit, mix and process digital tape (ProTools/Adobe Audition/ or similar experience in other proprietary audio editing software advantageous).
---
Sign up for Job Alerts
---
Related Jobs
Director, Original Podcasts, Non-Fiction FTC

London, United Kingdom

Content & Audible Studios

Director, Original Podcasts, Non-Fiction As Director, Original Podcasts Non-Fiction, you will form part of the senior e

Program Manager (6-month FTC)

London, United Kingdom

Content & Audible Studios

ABOUT THE ROLE As Program Manager, you will be working within Audible's UK team. Based in our London headquarters, you w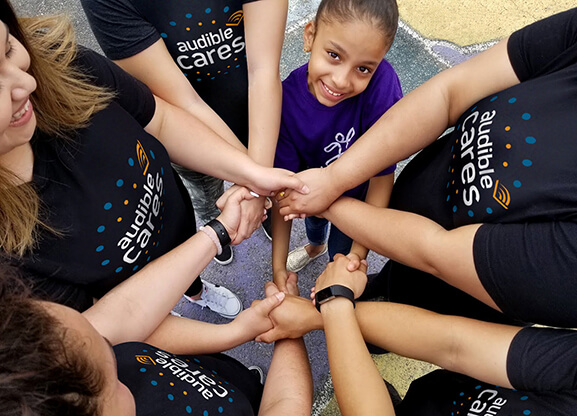 Community Impact
At Audible, we seek to exemplify what a company can mean beyond what it does. As Newark's fastest-growing private employer, we recruit and cultivate local talent as well as drive forward a wide range of community initiatives with a focus on supporting Newark's renaissance. Our global offices embrace their local communities as well, and our employees around the world volunteer and serve in their communities in addition to seeding and growing the local creative economy.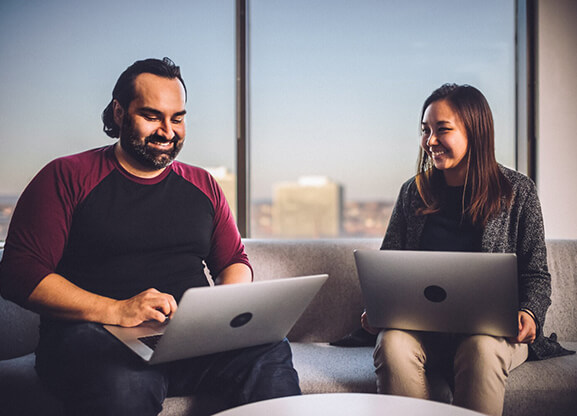 Benefits
Plan for every chapter of your career journey with a wide range of generous benefits that you can rely on. We're fostering an environment where everyone can thrive, individually and as part of the greater Audible community.