Newark, New Jersey
Customer Care Representative - Virtual
Customer Service |

Job ID

1349068
Job Summary
Audible is looking for dedicated individuals to join our rapidly growing Customer Care Team. The Customer Care Representative (CCR) will thrive in a culture that promotes empowerment, taking initiative, finding solutions, collaboration, and having fun. At Audible, we innovate and inspire through the power of voice. We're changing the narrative on storytelling. As a leading producer and provider of spoken-word entertainment, we've redefined the ways people access, discover, and share stories.

Since moving to Newark in 2007, we've made it our mission to directly improve the lives of students, entrepreneurs and residents across Newark, as well as encourage employees to live, serve and play in the city. With that commitment to Newark, we strongly encourage Newark residents to apply and become part of Audible's mission.

In this role you will offer top of the line service to our customers and demonstrate a high level of aptitude and passion for our product. The CCR delivers this level of service impeccably using their vast knowledge of books and/or audiobooks. They effortlessly guide the consumer to fully experience their Audible membership and provide superior customer support. Audible is committed to the CCR's success and paid training will be provided.

ABOUT YOU
· Customer Obsessed: driven to please and delight the customer by going above and beyond their expectations
· A conversationalist: who can easily forge natural connections and relationships while engaging a customer in an exciting conversation about great literary works, media and audio entertainment.
· Excellent listening skills: capable of communicating in a fluid, back-and-forth manner that engages, and invites an exchange of ideas. Ability to probe to clearly understand the customers' needs.
· Think out-of-the-box: a thirst for information, ability to utilize a variety of resources, including search engines, websites and internal resources, and research their requests with the goal of delivering meaningful and valuable solutions.
· Have the ability to explain complex tasks to others with an accessible, teachable style.
· A relationship builder with immediate colleagues and those in related disciplines.
· Think ahead: ability to solve the immediate issues and anticipate future issues.
· Can connect with people through writing: able to write clearly in a personalized tone that is highly relatable and believable, one that encourages a trustful rapport, and reads as well as your direct conversation to the customer.

As a Customer Care Representative you will...
· Onboard customers successfully by helping them understand the variety of ways to listen, how it fits into their lives, and how to discover content they love.
· Leverage your literary knowledge when engaging customers in lively conversations about interesting books.
· Research and diagnose issues that resolve customer concerns to ensure a high level of retention, satisfaction and drive process improvement.
· Solve the issues that customers present, by thinking creatively on behalf of the customer.
· Help customers through the email, phone and chat channels.


Basic Qualifications
· Proficient in Microsoft Office Suite (Excel, PowerPoint, Word, Outlook)
· Available to work various shifts, weekends and/or Holidays.
Preferred Qualifications
· General customer service experience.
· Excellent verbal and written communication skills.
· In-depth understanding of the following areas of technology: Windows and Mac OS computers, MP3 players, Internet and related applications (downloading, streaming, connectivity) and especially mobile phones and operating systems (Android OS, Apple iOS, Windows Phone).
· Demonstrable interpersonal skills with a diverse customer base, specifically an aptitude for conflict resolution, negotiation, and maintaining composure in highly escalated situations.
· A voracious appetite for literature; particularly consuming spoken word content and zestfully conversing with others about books is key.
· Having the ability to type swiftly and with minimal errors.
· Having the ability to work independently and in a dynamic environment.
· Previous volunteer experience.
· Experience working in a call center.

Work Environment and Hardware Requirements
· Must have or be able to obtain an internet connection with a minimum of 10 mbps download and 5 mbps upload speed from a reliable internet provider (Cable, DSL or Fiber Optic/FiOS providers only). Satellite internet providers cannot be used.
· Cannot use a wireless connection. Your device must be directly connected to router/modem via Ethernet cable.
· Representatives are measured on several areas including, but not limited to, schedule adherence, contact quality, efficiency, and process compliance.

If this sounds like you, you might be Audible's next Customer Care Representative!


ABOUT AUDIBLE
At Audible, we innovate and inspire through the power of voice. We're changing the narrative on storytelling. As a leading producer and provider of original spoken-word entertainment and audiobooks, we've redefined the ways people access, discover, and share stories. The stories we tell have the ability to transport and transform everyday moments into meaningful experiences and it's our people who make Audible's service possible. We're listeners, storytellers, and problem-solvers. Our perspectives and experiences power our ideas and come together in our mission to unleash the power of the spoken word.


Audible is committed to a diverse and inclusive workplace. Audible is an equal opportunity employer and does not discriminate on the basis of race, national origin, gender, gender identity, sexual orientation, protected veteran status, disability, age, or other legally protected status. For individuals with disabilities who would like to request an accommodation, please visit https://www.amazon.jobs/en/disability/us.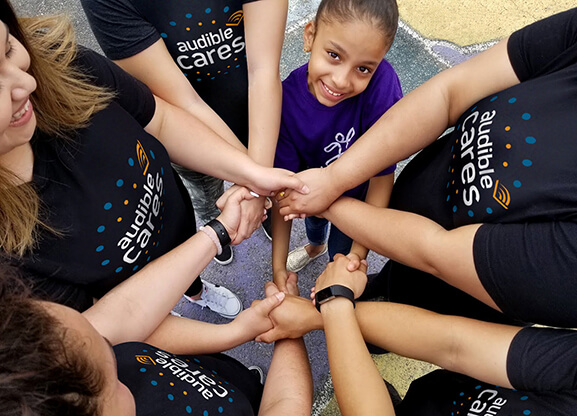 Community Impact
At Audible, we seek to exemplify what a company can mean beyond what it does. As Newark's fastest-growing private employer, we recruit and cultivate local talent as well as drive forward a wide range of community initiatives with a focus on supporting Newark's renaissance. Our global offices embrace their local communities as well, and our employees around the world volunteer and serve in their communities in addition to seeding and growing the local creative economy.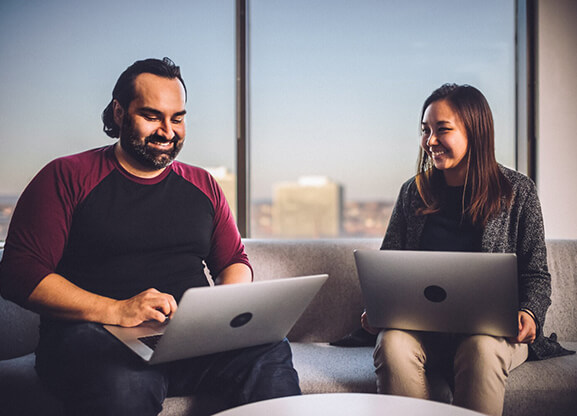 Benefits
Plan for every chapter of your career journey with a wide range of generous benefits that you can rely on. We're fostering an environment where everyone can thrive, individually and as part of the greater Audible community.